Ghana
Ghana
Located in West Africa, Ghana has welcoming beaches, hinterland, rich culture, vibrant cities, and diverse wildlife.
307* of approximately 1,391 Catholic Sisters in Ghana have been served by ASEC programs.
ALUM FUNDS RAISED
≈$1,455,000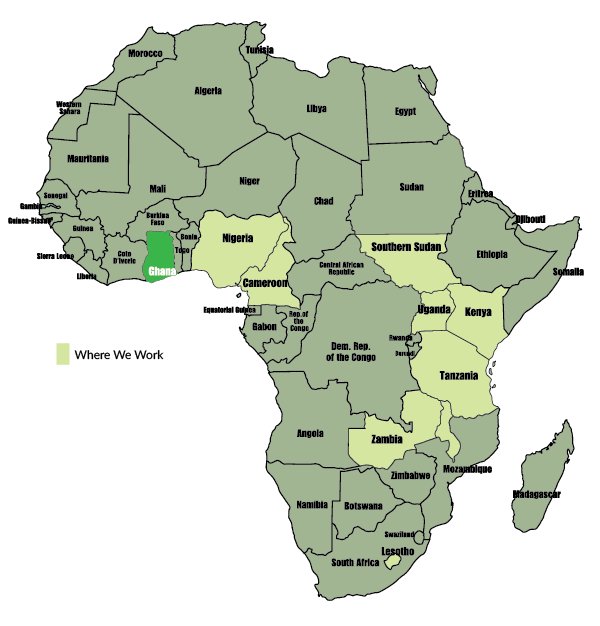 Recent News & Reflections


SLDIHESAPartners


ASEC works with 38 congregations registered with the Ghanaian Conference for Religious (GCR).
SLDI has been working in Ghana since 2007.
ASEC has served 275 Catholic Sisters from Ghana through the SLDI program.
Ghana has the highest percentage of projects in all the reporting countries (2012-15) focused on serving:
women/girls (10%)

youth (5%)
Ghana's impact projects are helping to address the UN's Sustainable Development Goals, specifically
SLDI Evaluation Reports
HESA has been working in Ghana since 2014.
HESA is supporting 32 Catholic Sisters in Ghana to study for degrees and diplomas.
HESA Evaluation Reports
Ghana Partners
Catholic University College of Ghana (Ghana)
Partnered with Chestnut Hill College to deliver the HESA program for sisters in Cameroon, Ghana, and Nigeria. Sisters can select from various bachelor's degree programs relevant to their ministries, specifically education and business administration/economics.
Ghanaian Conference of Religious (GCR) (Ghana)

Holy Family Nursing and Midwifery Training College Berekum (Ghana)

In Ghana, SLDI partners with the Ghana Institute of Management & Public Administration (GIMPA), which offers professional training and degree programs on leadership, management, public administration and technology to mid-and high-level employees in the public, private and nonprofit sectors. These partners assist us in developing and updating the SLDI workshop curricula and in facilitating workshop sessions.