Zambia
Zambia
Zambia is a landlocked country in Southern Africa and is home of legendary African safaris, Victoria Falls, the wild Zambezi River, abundant wildlife and raw wilderness.
3381 of approximately 2,0252 Catholic Sisters in Zambia have been served by ASEC programs.
ALUM FUNDS RAISED
≈$1.86 million
Pictured Above: Victoria Falls, or Mosi-oa-Tunya, meaning "the smoke that thunders", is a waterfall on the Zambezi River at the border between Zambia and Zimbabwe. At 1.7 kilometers wide and up to 100 meters high they are not be the tallest or widest falls in the world, but many consider them to be the most spectacular.
Recent News & Reflections
view all articles from Zambia »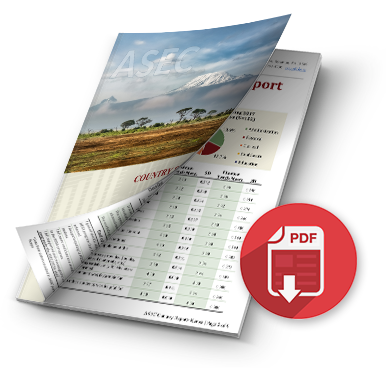 Download the Zambia Country Report (PDF) for statistics about students and alumnae of ASEC's programs.


SLDIHESAScholarship Program
ASEC works with 42 congregations registered with the Zambian Association of Sisters (ZAS).
SLDI has been working in Zambia since 2010.
ASEC has served 277 Catholic Sisters from Zambia through the SLDI program.
SLDI Partners of Zambia
Recent SLDI Reporting
HESA has been working in Zambia since 2014 (January).
HESA is supporting 33 Catholic Sisters in Zambia to study for degrees and diplomas.
HESA Partners of Zambia
Recent HESA Reporting
The Scholarship Program has been in Zambia since 2016.
In 2016 ASEC expanded the Scholarship Program to Malawi and Zambia to fulfill the need for secondary and diploma level education among women religious.
28 women religious in Zambia have been able to attend school because of ASEC's scholarship program. Sisters are studying for their secondary education or two-year diploma.