Higher Education for Sisters in Africa (HESA)
Recent News & Reflections
To educate a sister is to educate a community
Higher Education for Sisters in Africa (HESA) provides opportunities for Catholic women religious in African countries to access undergraduate and master's level education. We ensure that women religious receive credentials to enhance service to their communities. HESA is delivered through partnerships with higher education institutions in Africa and online in the USA.
HESA is the next step for many sisters in ASEC's SLDI and Scholarship programs
ASEC aims to create an education pipeline for Catholic sisters in Africa, whereby sisters can complete one ASEC program and potentially enter into another program that builds upon the skills and education they already received. ASEC's SLDI and Scholarship Program participants are well equipped to succeed in the HESA program. In fact, over 25% of HESA students are alumnae of ASEC's other programs.
HESA Program Structure
Model A: online-onsite hybrid, sisters study for one-year online at a partner university in the USA, completing 27 credits.
Model B: onsite, sisters study on campus at a partner university in Africa.
Cohort System
HESA recruits sisters to study at its partner institutions as a cohort of 4 to 20 sisters. Together the sisters participate in HESA orientation and annual reflective learning. The cohort serves as a support network throughout the sisters' studies.
Becoming Alumnae
Upon completion of their undergraduate or master's degree, HESA Alumnae either continue on to higher levels of education or return to their community to serve as congregational leaders. HESA Alumnae are meeting the needs present in their local communities through education, social service, pastoral, and other ministries.
HESA Outcomes*
Since the program's inception in 2013:
HESA has served 1,700 sisters through higher education institution partnerships in Africa and the USA.
The top 3 ministries of HESA participants are teacher, administrator and bursar.

32% of HESA participants report teaching as their ministry (N=748).
44% of HESA participants are studying in the field of education (N=1,239).

643 sisters have completed their studies and earned degrees through HESA.
Graduates of the HESA program have earned 270 awards (including First/Second Class Honors and Other Awards)
68% of the ASEC alumnae projects impact more than one UN Sustainable Development Goal.
For more detailed information about our outcomes, please see our evaluation reports and presentations.
Support Higher Education for Sisters in Africa (HESA)
Consider supporting a sister to study in the HESA program for $7,300/year
Donate Now »
HESA Evaluation Reports
For questions regarding HESA, please contact: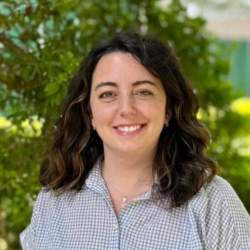 Senior Program Manager, Programs
rosemary.shaver@asec-sldi.org