I thank God for all the blessings, time and friendships I have made with Catholic sisters and other instructors in the various courses in the Higher Education for Sisters in Africa (HESA) and Sisters Leadership Development Initiative (SLDI) programs in Zambia. It has now been six years since I became an instructor and I must say it is a journey I never knew I would be on this long. My story began with a call from Fr. Roy Thaden, S.J, Chaplain at the University of Zambia (UNZA) where I was working in 2011. He wanted me to help him facilitate a technology discussion for a group of sisters at Kalundu Study Centre, Zambia. This facilitation was for sisters undertaking a formation course at the time. The course had a component of technology in it. This was my first introduction to Kalundu Study Centre. At the time, I was heading the Consultancy and Training Unit (CTU) at the University of Zambia in the department known as the Centre of Information and Communications Technology (CICT).
My relationship with the sisters at Kalundu Study Centre continued with a meeting with Sr. Maureen Malashya, the former ASEC Country Coordinator for Zambia. Sr. Maureen asked me to facilitate a course in Basic Technology. At the time, I had recently registered an ICT (Information and Communication Technology) company called Global Telecom so this was an opportunity to provide computer maintenance, internet and training services for the SLDI programs.
After a few meetings with Sr. Lina, ASEC's Regional Director of East & Central Africa and Sr. Maureen, it became apparent that there was a big vision behind the SLDI project. We successfully held the first few courses and we even had sisters from Lesotho and Malawi attending them in Zambia. We reviewed the curriculum in the next cycle of courses. After an Instructors' Workshop in Nairobi, Kenya, I was further honored to be asked by Sr. Jane Wakahiu, former ASEC Executive Director, to evaluate the Basic Technology and Web Design courses.
I spent many weeks in coordination with Sr. Jane, to revise the entire Basic Technology and Web Design program. I am proud of the achievements we made to revise this curriculum. Being involved in that process was a wonderful experience.
Over the last few years I have trained close to 300 sisters in Zambia and Malawi for the SLDI programs. I am happy with the impact the project has had. I have attended many graduation ceremonies and it has always been a pleasure to see sisters graduate from the Administration, Finance and HESA courses, and also to complete the Bachelor's degree. I still delight in getting messages from former students.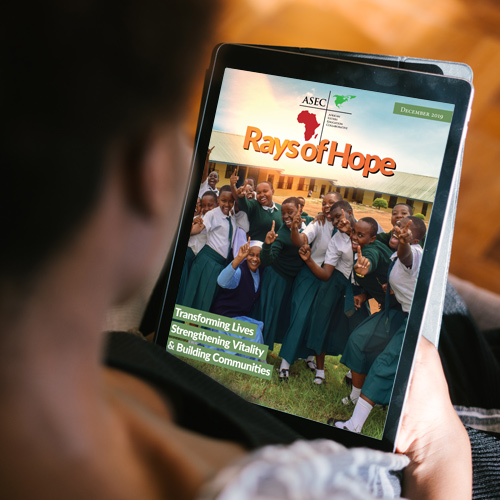 Read Rays of Hope
Learn more about Catholic Sisters transforming poor, rural communities across Africa in our FREE Rays of Hope ebook.
Read It Now »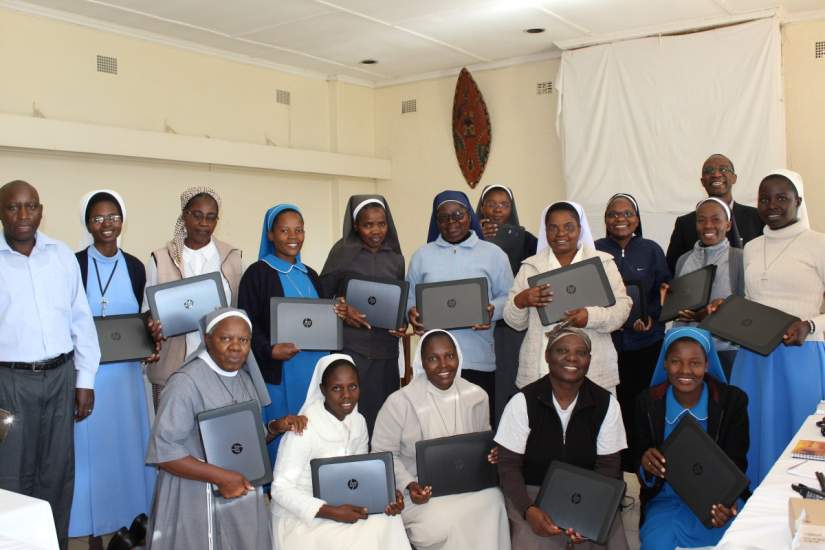 Fast forward six years, and I am very proud of the small contribution my company has made towards the advancement of SLDI. For all their hard work, I would like to thank the employees and staff at Kalundu Study Centre, Sr. Angelina Kabwe, the current Zambia Director, and Sr. Juliana Chibaula Zulu, Zambia Program Coordinator who joined the ASEC team last year. The employees of my company, Global Telecom, who have assisted over the years on the program, should also be mentioned here because without them it would not have been possible to provide quality services. The ASEC staff in Scranton, Pennsylvania at Marywood University have also been very helpful over the years and I have made friendships that I will remember for the rest of my life!
Much work and effort by many people goes into managing and organizing the courses in the various countries. The Conrad N. Hilton Foundation has provided the necessary funding towards this project that has made it all possible. I am certainly happy to be a part of this exciting and wonderful program. We all have to thank God for such a satisfactory experience.