Success Stories
Sr. Petronilla heads Asili Girls' Vocational School using her skills from SLDI and HESA
With the leadership of SLDI & HESA alumna Sr. Petronilla, Asili Girls' Vocational School is providing quality, holistic education to girls in Northern Uganda.
I am Sr. Petronilla Kyomugisha an SLDI and HESA Alumna in the struggle to provide girls with quality and holistic education for transforming the society in Lira Northern Uganda. I am a missionary sister of Mary Mother of the Church and our Mother house is in Lira, Uganda.
"I am very grateful to ASEC which empowered me through SLDI and HESA Programs to be able to carry out this noble task amidst many challenges. I owe them credit for all that they did for me and for my Institute."
I obtained the Certificate in SLDI Administration in 2012 and Bachelor's Degree in Education under HESA program Cohort I. After my graduation 2nd October, 2015, I was assigned to head Asili Girls' Vocational Senior Secondary School, one of the Missionary Sisters of Mary Mother of the Church founded schools in in Lira Diocese, Northern Uganda.
The school began on 21st February 2015 with 27 girls in senior one. However, the target number of the founders of the school which was 40 students per class was not obtained. I took over the headship of the school on 15th October, 2015 immediately after her graduation.
With the skills I acquired I intensified recruitment and now the school has total of 63 students in senior one and senior two. It is founders' desire, that by the time the school reaches senior six in 2020, it would handle about 240 students. The administrators and founders of the school intend to handle smaller numbers of girls per class so as to enable teachers/instructors to provide quality education and training to the girls.
The School's vision is the Promotion of Academic Excellency through a disciplined and God fearing girl child for a better future and the mission is to provide quality and holistic education to the girl child for self-sustainability and for transforming the society.
In addition to the usual school subject, our school has other examinable subjects of Art and Design, and Literature in English and Guidance and Counseling. Our plan is to add other subjects such as: Domestic Science, Technical drawing, Tailoring and Computer Science that will enable students to gain skills for self-sustainability.
The school is keeping academic standards through effective teaching, close supervision and monitoring, guidance and counseling to keep girls focused on their future careers.
The main challenge of the education in the area is poverty in that most of the parents/guardians are not able to pay school fees of their children to access quality education. This forced the girls to drop out of school.
Students' demonstration gardens are playing a big role as they supply their produces to the school on the subsidized prices. Other crops grown by the students in the school are; maize, sweet potatoes, vegetable such as cabbages, greens and eggplants. However, the seasons of the area are unreliable, in most cases dry spells destroy most of the corps and harvests realize are not worthy it.
This project is directly addressing UN Sustainable Development Goal(s):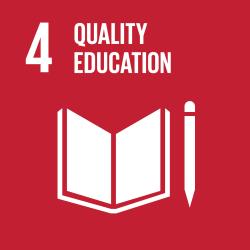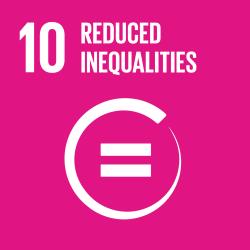 Sr. Petronilla Kyomugisha, SLDI/HESA Alumna
Uganda
Empowering Sisters to Lead
There is much to celebrate regarding the impact of sisters who are benefiting from our programs.
read more success stories »