Stories from the ground
Sr. Leul Teklay engages in a biogas project in an effort to fight climate change and cut down cost of living for her community.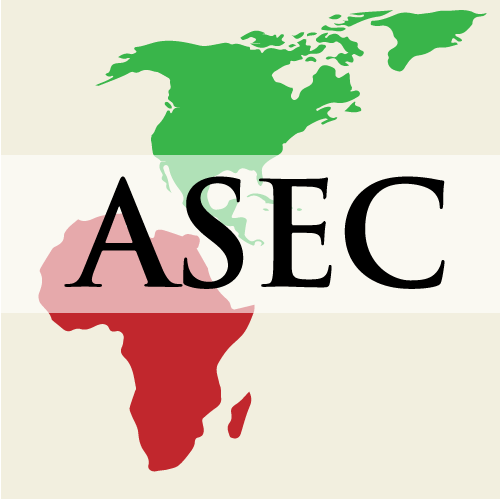 By carrying out this project, it reduces our cost, since we do not buy cooking gas, milk and manure. Through this means, we also protect the environment.
I am Sr Leul Teklay, an alumna of SLDI program, a member of the congregation of the Capuchin Sisters of Blessed Mother Francesca Rubatto. We work as missionaries in Cameroon in Our Lady of Fatima Parish Bambili. Bambili is situated in the North West Region of Cameroon. Bambili is on the side of the mountain, on the road going to Kumbo through Ndop. We have a formation house. We are engaged also in the running of a kindergarten which belongs to us and carrying out administration in the primary school which belongs to the Archdiocese of Bamenda. These institutions were created in the year 2007 with a capacity of 350 children. The appreciated school is now operational in full with everybody's satisfaction. Despite the fact that we run these institutions, we are unable to pay the teachers completely from the money we get in running the school and this is a great challenge for us.
About my experience in SLDI
In October 2014 and October 2015, I participated at the SLDI course on Finance Track 2. In this course, among others, we were being enlightened on how to do effective report and planning, writing of proposals for funding, and how to generate income through self-reliant projects. We also had a field trip to Shumas Centre. In this centre we saw how electricity is generated from a dam, solar system and from the wind Turbine, cow dung being used to produce gas for cooking, and the waste used in the farm for manure. With what I saw and learned that day, I decided to also carry out my own project.
About the biogas project
Together with my sisters, we decided to do some practical activity like rearing of fowls, which we did sell together with eggs though these did not yield profit because they are few and the feed and medicine are very expensive. Despite this draw back, I did not give up, but started to plan again effectively for another project. My new plan was to buy a cow first of all for milk, and then to use its dung for biogas, and the waste from the biogas to be used in our garden. For this project, I did some inquiries on how much this could cost and later presented the project to my General Superior. Looking at the benefit of this project in future, she accepted my proposal and did the funding of the project and asked me to go ahead with the project.
Thus, we bought a pregnant cow, from this; we got fresh milk for drinking, for preparing yogurt, cheese and even to sell to those who need it. We also started with the biogas project in which the contractor built a tank and connected it to the cooking gas in our kitchen, we then filled the tank with sixty wheelbarrows of dung and from this, we started using the biogas. We have been using it since November last year. Thanks to ASEC and Hilton Foundation, my dream has finally come true. They did not give me fish but they taught me how to fish. I sincerely thank my General superior and her council, for providing me with my fishing tools. By carrying out this project, though we do not have any income, it reduces our cost, since we do not buy cooking gas, milk and manure. Through this means, we also protect the environment as a result of using natural things instead of artificial products.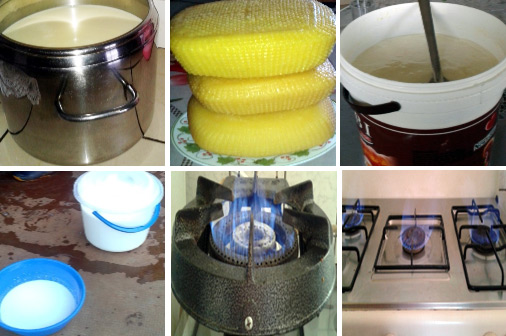 Products of the project
Challenges
Despite all these successes, we do encounter the following challenges;
When the cow gave birth, there was no one who knew how to milk it and so hiring someone to do it for us was a loss than benefit. Secondly, when the cow becomes pregnant again, we will have to stop milking it and thus go back to our usual processed milk which obviously we have to buy.
In order to fill the tank, we needed fresh dung which had not been rained on and we had only one cow,
For the gas to start burning, we needed enough dung but this could not be gotten from one cow since we have only one .
Since we have small land, during the dry season, we have difficulty of getting grass for the cow.
Solutions
Though we are faced with these challenges, we have tried to overcome the first two challenges by;
Trying to milk the cow ourselves in turns although it is not very advisable to milk the cow by many persons and since we are not expects, we do not milk it the way it is supposed to be milked.
For the second challenge, we bought the dung and transported it by ourselves.
The last two challenges are still a threat to us since we are unable to overcome them.
I will like to thank in a very special way, the ASEC family, Hilton Foundation and the coordinator of Cameroon for giving me this opportunity to gain this great knowledge which has helped me to come out with this project. May the Good Lord bless them abundantly and continue to use them to improve on the lives of many more African sisters.
I also extend my thanks to my lecturers for transmitting this knowledge to me, to Shumas Centre for enlightening me on how to go about with this project practically, to my general superior and her council for the financial and moral support they gave to me, to my sisters for all their strength and tireless efforts and support to see that this project goes through successfully. May the Almighty God bless and reward you all abundantly.
Sr Leul Teklay, SLDI Alumna
Capuchin Sisters of Blessed Mother Francesca Rubatto.
This project is directly addressing UN Sustainable Development Goal(s):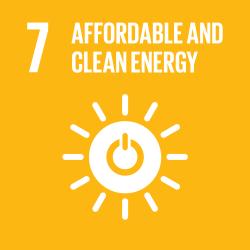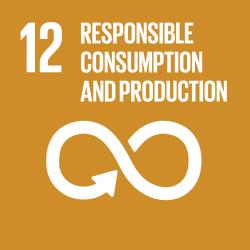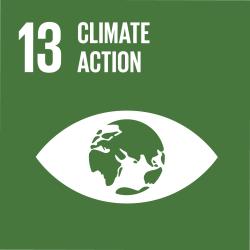 Sr Leul Teklay, SLDI Alumna
Cameroon
Empowering Sisters to Lead
There is much to celebrate regarding the impact of sisters who are benefiting from our programs.
read more success stories »