ASEC News & Reflections
ASEC is serving sisters in 10 sub-Saharan African countries, providing access to educational opportunities. There is much to celebrate regarding the work of ASEC and the impact of sisters who are benefiting from our programs. We encourage our staff, sisters in the program, and friends of ASEC to contribute their own news and success stories. Below you will find impactful stories and reflections written in their own words.
ALL NEWS
general
sldi
hesa
service
scholarship
reflections
research
success
current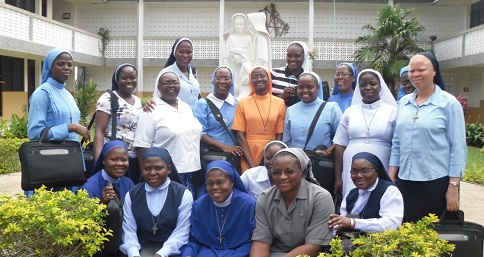 Mar 5, 2015: [Ghana] HESA is recruiting a second cohort of 18 sisters from Ghana and Nigeria for an online/onsite hybrid degree program. Sisters will begin courses online from Chestnut Hill College in August 2015.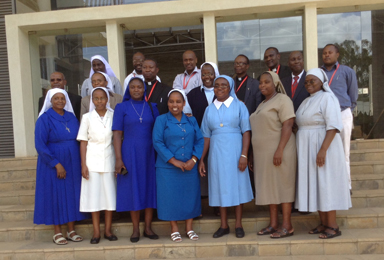 Feb 18, 2015: [Kenya] The purpose of this visit was to facilitate a two-week training course for the ASEC Staff in Africa, to explore the possibility of working with the Fund for Sisters to design a program whereby both ASEC and the Fund for Sisters could collaborate more closely with the Catholic Sisters Initiative (CSI), and to visit several SLDI alumnae ministries that have been funded by the Fund for Sisters.
Feb 10, 2015: [Kenya] Catholic Sisters in Africa break the barriers to acquire higher education via online distance learning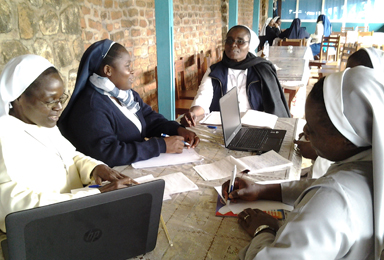 Feb 10, 2015: [none] Click to view the 2014 Leadership Workshop Schedule for all Financial and Administrative workshops of the 2014 year.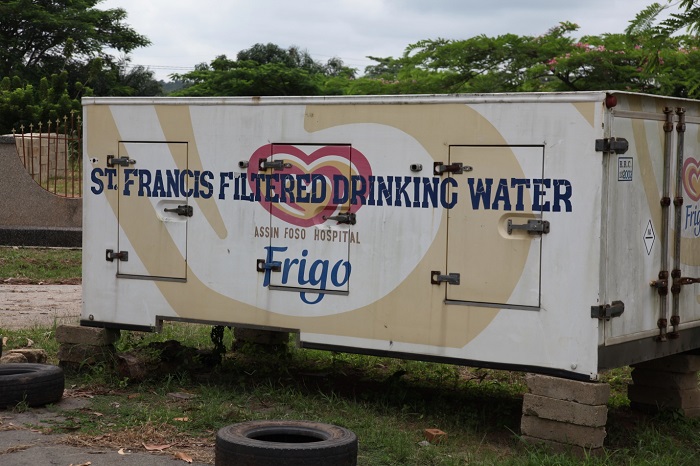 Feb 5, 2015: [Uganda] During a recent site visit to the alumnae of the Sisters Leadership Development Initiative in Ghana, Uganda and Kenya, Nouwen's reflections brought new meaning and understanding of the work that Catholic sisters are silently doing.
Feb 4, 2015: [none] Article on USC by Donald Miller, who reflects on traveling to five African countries in the past six months with Sister Jane Wakahiu of ASEC. From the University of California's Center for Civic Life and Religion.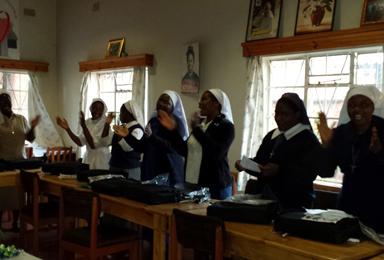 Feb 4, 2015: [none] While Catholic sisters are traditionally known for teaching, nursing, social and pastoral ministries, societal needs in Africa are pushing sisters on the continent in a new direction to address food insecurity. Sisters are known to give food to the hungry, home to the homeless, hope to restless and healing to the sick.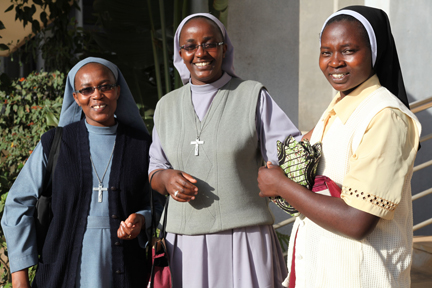 Jan 8, 2015: [Kenya] There are 83 HESA students studying at CUEA onsite and online via partnership with Marywood University. The sisters gathered for a group photo after a meeting at CUEA.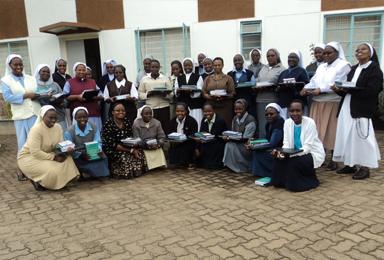 Oct 30, 2014: [Kenya] From the National Mirror (in Kenya)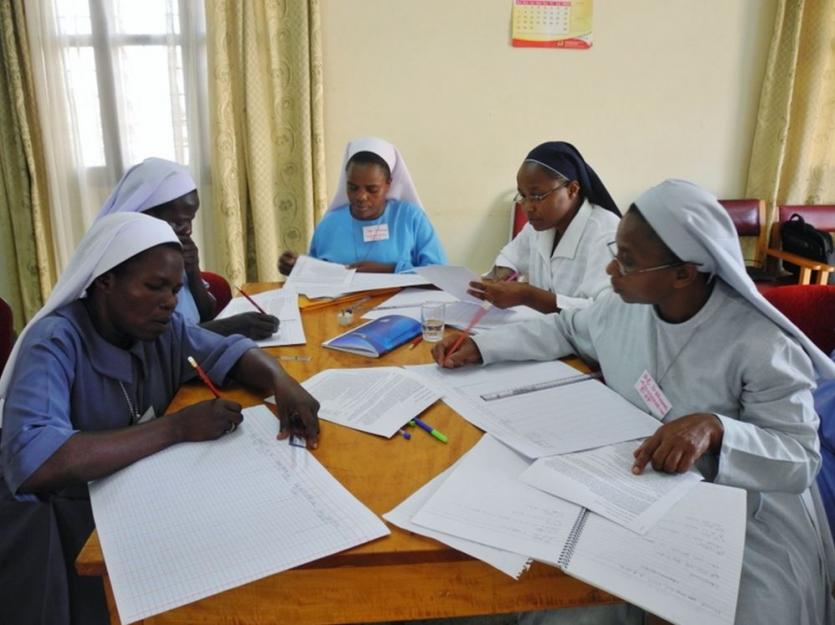 Oct 29, 2014: [Uganda] One innovative approach is securing education so that sisters can take charge of their finances, to help congregations become financially self-sufficient. From Global Sisters Report
Page 14 of 22 (217 results)