ASEC News
ASEC is serving sisters in 10 sub-Saharan African countries, providing access to educational opportunities. There is much to celebrate regarding the work of ASEC and the impact of sisters who are benefiting from our programs. We encourage our staff, sisters in the program, and friends of ASEC to contribute their own news and success stories. Below you will find impactful stories and reflections written in their own words.
ALL NEWS
ASEC News
SLDI
HESA
Service Learning
Scholarship Program
Reflections
Research Initiative
Success Stories
Current Events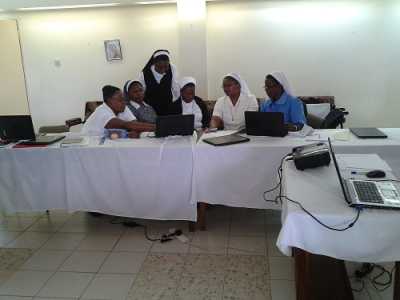 Apr 27, 2015: Photos from the Sisters Leadership Development Initiative Administration Track in Zambia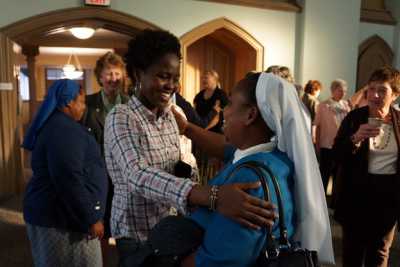 Apr 21, 2015: Sisters Lina, Clementina, Florence, and Anna traveled to the U.S. from Kenya, Nigeria, and Uganda, to participate in the Annual Board and Advisory Board meetings. The sisters also visited partner colleges and universities in Philadelphia and Scranton, Pa.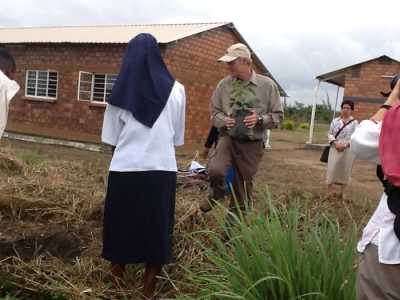 Apr 20, 2015: The Conrad N. Hilton Foundation Board conducted a Site Visit to the SLDI alumnae ministry at Chipapa, Zambia.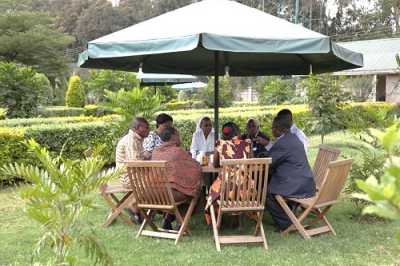 Mar 19, 2015: A total of 29 faculty and coordinators were present for the three-day workshop held at Donum Dei Center in Nairobi, Kenya.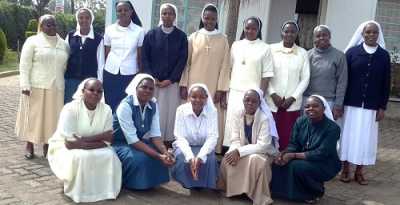 Mar 16, 2015: Cohort two at Catholic University of Eastern Africa, 14 sisters, enrolled in various degree programs.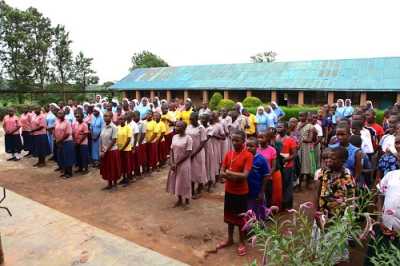 Mar 12, 2015: 28 sisters were awarded an ASEC scholarship to study at Bigwa Sisters Secondary School. Professor Donald Miller & Sr. Jane Wakahiu visited Bigwa in January 2015.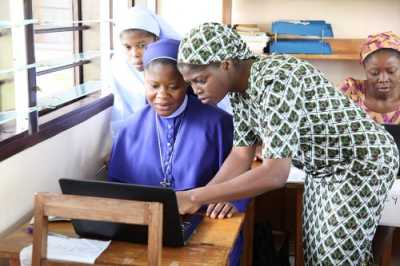 Mar 10, 2015: HESA is currently recruiting sisters to enroll in onsite programs at Saint Augustine University College (SAUT), Mwanza, Tanzania; Kisubi Brothers University College, Kisubi, Uganda; and Chemchemi Ya Uzima Institute, Nairobi, Kenya.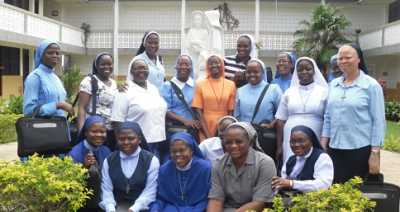 Mar 5, 2015: HESA is recruiting a second cohort of 18 sisters from Ghana and Nigeria for an online/onsite hybrid degree program. Sisters will begin courses online from Chestnut Hill College in August 2015.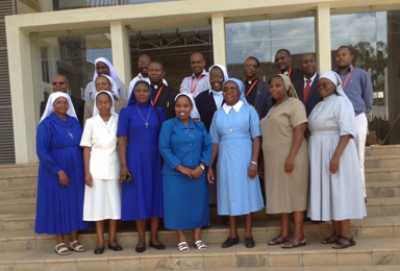 Feb 18, 2015: The purpose of this visit was to facilitate a two-week training course for the ASEC Staff in Africa, to explore the possibility of working with the Fund for Sisters to design a program whereby both ASEC and the Fund for Sisters could collaborate more closely with the Catholic Sisters Initiative (CSI), and to visit several SLDI alumnae ministries that have been funded by the Fund for Sisters.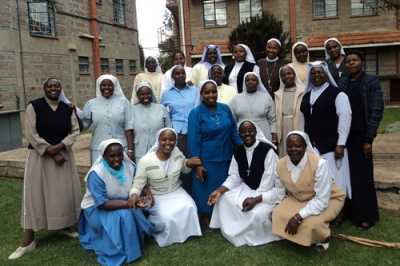 Feb 10, 2015: Catholic Sisters in Africa break the barriers to acquire higher education via online distance learning
Page 11 of 20 (194 results)