ASEC News
ASEC is serving sisters in 10 sub-Saharan African countries, providing access to educational opportunities. There is much to celebrate regarding the work of ASEC and the impact of sisters who are benefiting from our programs. We encourage our staff, sisters in the program, and friends of ASEC to contribute their own news and success stories. Below you will find impactful stories and reflections written in their own words.
ALL NEWS
general
sldi
hesa
service
scholarship
reflections
research
success
current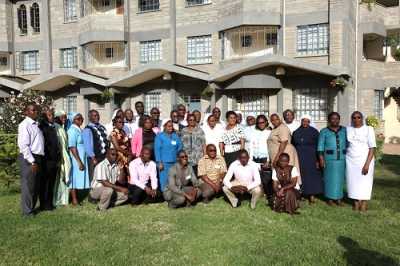 Nov 2, 2015: In this video, Sister Caroline Kimani describes her ministry and how a leadership course from ASEC changed her perspective and helped her become a better leader for this ministry. From the Center for Religion and Civic Culture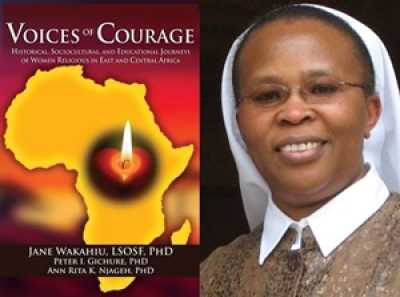 Oct 16, 2015: Recently, GHR funded the creation of Voices of Courage—a first-of-its-kind collection of scholarly texts on the work of Catholic sisters in Africa. From GHR Foundation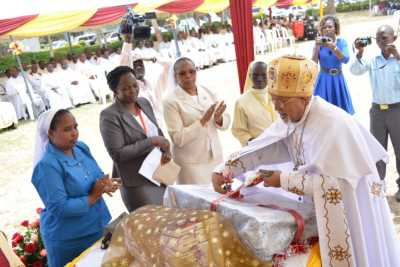 Oct 1, 2015: A book launch for Voices of Courage was held at CUEA, Nairobi, Kenya.
Sep 21, 2015: ASEC held its first Open House in commemoration of its new Headquarters at Emmanuel Hall on the grounds of Marywood University.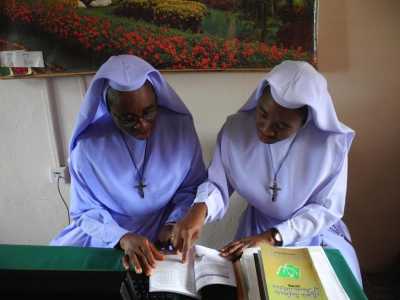 Sep 21, 2015: About Sr. Jane Wakahiu's book, Voices of Courage: Historical, Sociocultural, and Educational Journeys of Women Religious in East and Central Africa. From Global Sisters Report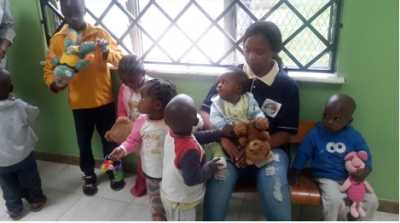 Jun 23, 2015: SLDI Administration class takes a field trip to the Cottolengo Centre in Nairobi Kenya.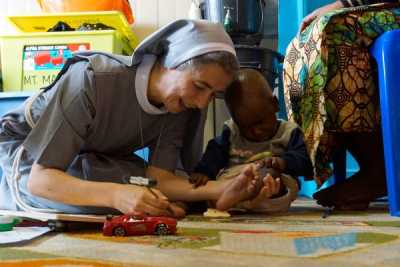 Jun 12, 2015: Members of the Hilton Foundation board and staff traveled to Zambia to visit ongoing Hilton Foundation projects carried out by grantee partners in two of our strategic initiatives: the Catholic Sisters Initiative and the Children Affected by HIV and AIDS Initiative. From the Conrad N. Hilton Foundation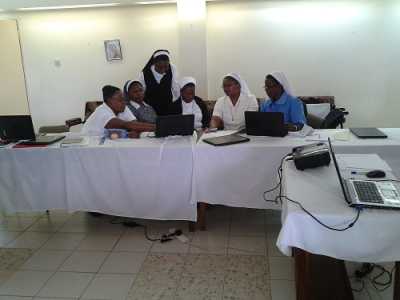 Apr 27, 2015: Photos from the Sisters Leadership Development Initiative Administration Track in Zambia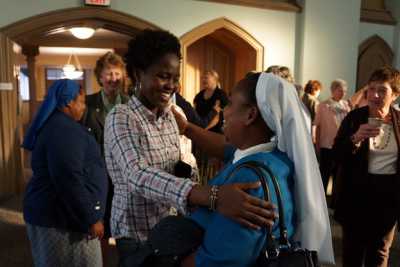 Apr 21, 2015: Sisters Lina, Clementina, Florence, and Anna traveled to the U.S. from Kenya, Nigeria, and Uganda, to participate in the Annual Board and Advisory Board meetings. The sisters also visited partner colleges and universities in Philadelphia and Scranton, Pa.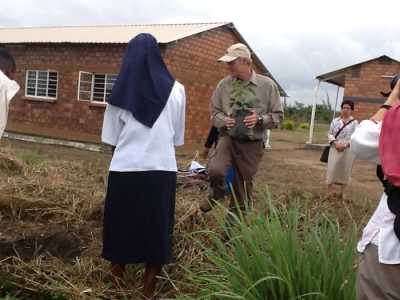 Apr 20, 2015: The Conrad N. Hilton Foundation Board conducted a Site Visit to the SLDI alumnae ministry at Chipapa, Zambia.
Page 11 of 21 (201 results)