ASEC: Our Team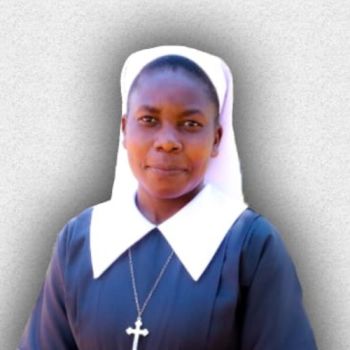 Sr. Teresa Mulenga, TS
Programs Coordinator – Malawi
Areas of Expertise: Teaching, policy planning and leadership, research, guidance, counseling
I belong to the congregation of Sisters of St. Theresa of the Child Jesus (Teresian Sisters). I hold a Bachelor's Degree in Education and am currently pursuing a Master's Degree in Educational Policy, Planning and Leadership.
My prior work experience includes
Lecturer, Ministry of Education, Malawi
Hospital Drug Administrator, Ministry of Health, Malawi
Projects Coordinator, Mirjam Foundation, Netherlands
My interests include reading, writing, coordinating projects and facilitating workshops. I enjoy uplifting the lives of vulnerable groups such as; orphans, handicapped and HIV/AIDS victims.
I am also interested in environmental conservation and the empowerment of women and girls.
MOTTOS:
DO TO OTHERS WHAT YOU WOULD LIKE THEM TO DO TO YOU
DO GOOD ALWAYS AND NEVER GROW TIRED OF DOING WHAT IS RIGHT
Contact Information
teresa.mulenga@asec-sldi.org
Contributions