It has been my privilege to begin serving as one of the ASEC staff. I was driven by my inner passion to empower women and girls through education. As a religious I felt my mission is incomplete because I have assisted many women but did not contribute much to my religious sister-family. The saying has it right that charity begins at home. For me, religious sisters are my immediate family members. As such, the office of the coordinator has been key to the realization of my dreams and mission.
I take this opportunity to trace the dreams of religious sisters realized through ASEC programs in Malawi in 2016/2017. It is a hope in Malawi to have a group of religious sisters attending a workshop for a full month, fully sponsored. Others sisters are empowered with basic computer skills, website designing, administration and financial management skills. Many sisters realized their dreams, as they have desired to operate a computer but had neither knowledge nor equipment. It is not surprising that the workshop activities have attracted the attention of many Malawians including the media. Eighty sisters each received a laptop--- what a miracle.
The laptop has liberated religious sisters in Malawi by bridging the gap with society. Today most sisters are able comfortably to make presentations about the end of modern slavery. Dreams could not be complete if we don't mention reduced workload upon the sisters. One of the sisters had this to say in an interview,
"These computers are like magic workers, the work which would take me so many days is now done within hours, most especially financial reports. After ASEC training I am now able to go for my annual leave".
Another major contribution of the ASEC programs to the Association of Women Religious institutes in Malawi, is the improved communication through networking. With the coming of ASEC, sisters can communicate through social networks and emails, just to mention a few things in Malawi that can't be taken for granted. Through ASEC, congregations are realising their dreams as well. Alumnae have a lot to share and they support each other in project management, proposal writing and through sharing of knowledge and experience. Proudly, congregations are living their charisms because of ASEC.
SLDI programs have shown visible fruits in the country. A number of sisters who have participated in the programs have won trust in their respective congregations by assuming leadership roles. For example Sr Marie Claire Kapachika (Carmelite sisters), Sr Mary Chimalizeni (Daughters of Wisdom), Sr Barbra Bhirma (Poverele sisters) are heading their respective congregations.
Furthermore, a good number have been promoted, for instance Sr Nellie Mwenyewe, and Sr Mary Lupenga, just to mention two.
ASEC has silently reduced responsibilities in our partner institutions. In my discussion with the Director of Academic Affairs at the Catholic University of Malawi, Rev. Dr. Dominic Kazingatchire, he revealed that the presence of sisters at the University has assisted the institution in instilling morals and Catholic values, which has been a long term dream of the Episcopal Conference of Malawi.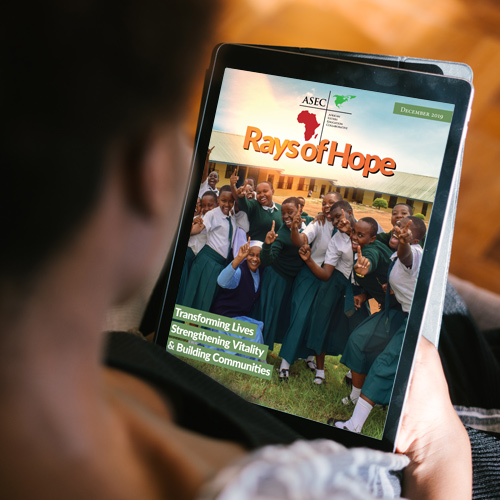 Read Rays of Hope
Learn more about Catholic Sisters transforming poor, rural communities across Africa in our FREE Rays of Hope ebook.
Read It Now »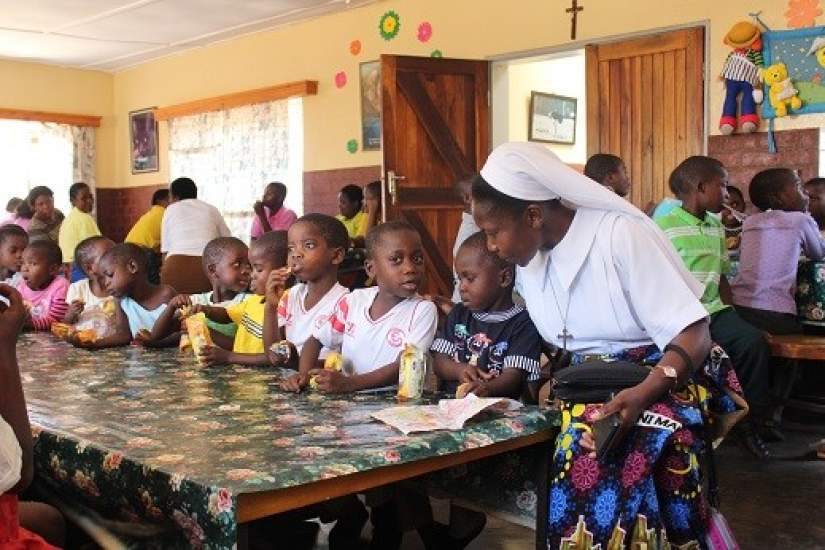 ASEC has reached the grassroots. The skills gained by sisters in different courses has in turn led to a demand for more religious sisters country wide. Sisters have been deemed key in realizing the United Nations Sustainable Development Goals (SDGs), in the health sector, education, rural development and social ministry, just to mention a few.
Among others, ASEC alumnae in Malawi are engaged in projects of food security, supporting people living with HIV/AIDS, orphans, people with albinism, early childhood development, improving literacy levels, providing quality education, fighting against corruption and human tracking, and environmental conservation.
I was personally impressed with the way sisters who have participated in ASEC training contributed at the plenary council of the Teresian sisters, especially in the development of strategic plans and budget preparation and reporting. This to me is another dream come true.
It is also worth mentioning at this time that ASEC has significantly contributed to the growth of congregations in Malawi. Through media, people are now able to support congregational projects. In addition, girls can easily access information about different congregations. We can proudly attribute growing numbers in vocation to ASEC.
Numerous dreams of the Religious Congregations, the Church, and Malawi as a nation are being realized thanks to ASEC, the Hilton Fund, and all well-wishers who constantly support ASEC programs.