ASEC: Our Team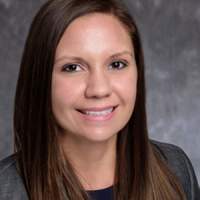 Tara Lopatofsky, Ph.D., CCLS
Research and HESA Evaluations Manager
Areas of Expertise: human development, sociology, elementary & special education, program evaluation
My prior experiences have all contributed to my Research and Higher Education for Sisters in Africa Evaluations Manager position at ASEC. I have spent many years advocating for children and disadvantaged populations. I have particular interest in the global perspective given my prior study abroad involvement and work with other cross-country charitable foundations. I have seen firsthand the positive change that comes from partnerships and innovative educational opportunities.
I received my Bachelor's Degree in Human Development with a Minor in Sociology from Arizona State University. I also completed the BCS Collaborative Child Life Internship in Arizona and am a Certified Child Life Specialist. In addition, I completed my Masters of Education in Elementary and Special Education at Arizona State University. I am currently pursing my Doctorate in Human Development (Health Promotion Track) at Marywood University.
My research interests include an interdisciplinary approach to social work, education and healthcare. I am passionate about education and believe in the opportunities quality education can offer. I am excited to be a part of the African Sisters Education Collaborative. I intend for my work as the HESA Program Evaluator to assist in presenting the effectiveness of the HESA program and inspire future program developments.
Contact Information
tara.lopatofsky@asec-sldi.org
P: (570) 961-4550

Contributions