Sr. Josephine is an alumna of ASEC's Sisters Leadership Development Initiative (SLDI) program (Administration Track, 2014) and is currently studying for her Master's Degree in Social Transformation at ASEC partner Tangaza University College via ASEC's Higher Education for Sisters in Africa (HESA) program.
In September, 2023, Sr. Josephine won a People's Choice Award for her project on Sustainable Human Development by the UN 2023 SDG Pioneer Award Competition by the Journalists and Writers Foundation, New York.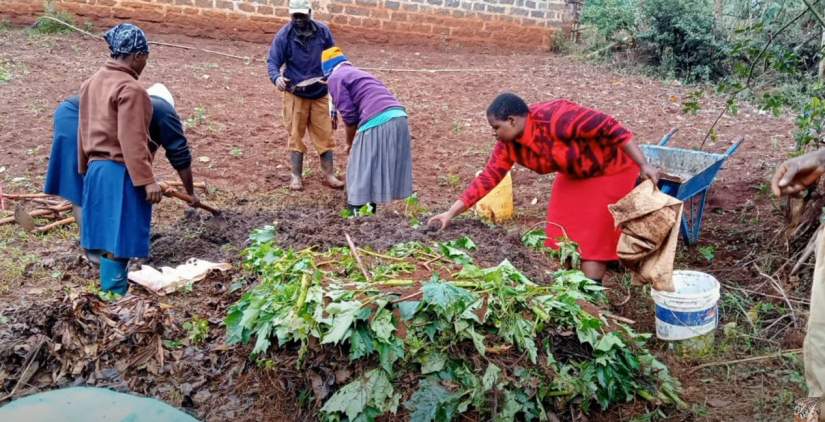 About the Project
The Sustainable Agro Initiative Project is a regenerative method of farming using organic locally available materials and empowering indigenous farmers.
The goal of the project is to improve the quality and quantity of crop production in a sustainable way to ensure food security, improved market and environmental conservation
The SJT congregation initiated a women empowerment project to respond to the social economic challenges affecting families before, during and after the COVID-19 pandemic.
The project targets to respond and implement Sustainable Development Goals (SDGs) 1, 2, 5 and 15.
SDG 1 to end poverty.
SDG 2 to advocate for rural development and end hunger by ensuring food security and creating access to safe nutrition.
SDG 5 to empower women and achieve gender equity.
SDG 15 to protect, promote, and restore the ecosystem in the environment.
Over the past three years, the project has achieved several successes.
The formation of voluntary support groups
Creating awareness on the importance of self sustainability through self help group programs
Imparting knowledge and skills on basic entrepreneurship and sustainable farming methods
Influencing a change of attitude in some of the beneficiaries from self pity to self worth
Sr. Josephine and the SJT Sisters are currently searching for more resources and support to take the project to the next step of scaling up regenerative agriculture through partnerships. They know that with more local and international development partners they can empower more people, especially groups of farmers in the villages of Kenya.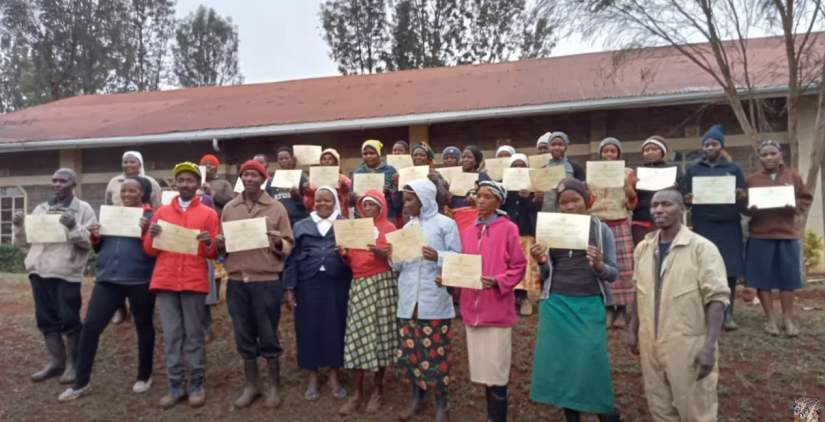 About SJT
Sisters of St. Joseph of Tarbes (SJT) is an organization of female Catholic nuns devoted to prayer and service to humanity, with preferential option for the poor.
The congregation origin dates back to 1843 in France by six young women who had a special experience of God, urging them to live a life of contemplation. Since its origin, the congregation has spread with services to all the continents of the world, including Africa.
The first Sisters of St. Joseph of Tarbes came to Kenya from India in 1982 and are today carrying out their mission in nine diocese, with 18 mission stations in Kenya.