Stories from the ground
Sr. Adeodata is getting her Master's Degree.
"As for the work I have achieved, I believe you are aware that I have already enrolled into the Master's degree program. This is a big achievement for me. Were it not for HESA, I would not have been able to do this. I believe a Master's level of education will facilitate me for a wide area of service and take me a long way in my life."
Sister Adeodata of the congregation Daughters of Mary And Joseph graduated from Catholic University of Eastern Africa in October 2015 and is moving on to pursue a Master's of Education in Counseling Psychology, with the support of her congregation. Sister Adeodata is among the first cohort of sisters to enroll in HESA through the partnership between Marywood University, Pennsylvania, USA, and Catholic University of Eastern Africa. Sister completed one-year of her studies online at Marywood.
This project is directly addressing UN Sustainable Development Goal(s):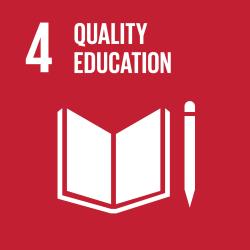 Sr. Adeodata, HESA student
Kenya
Empowering Sisters to Lead
There is much to celebrate regarding the impact of sisters who are benefiting from our programs.
read more success stories »