One of the greatest gifts is the gift of sight. To see the love of your life the day of your wedding. To watch your child being born. To view a spectacular sunset. A person's sight is not only a sense but a way to experience all the beauty life has to offer.
In countries across Africa, even the smallest issues such as cataracts and conjunctivitis could cause a person to be in danger of losing their vision. However, one religious Nun is working to help people across Ghana envision a brighter future.
Sr. Mary Owusu Frimpong, Sisters of St. Louis (SSL), spent the early days of her career working as an optometry nurse. Through this experience she learned the importance of proper eye care.She also learned that this proper care is scarce in Ghana.
She kept these issues in mind while attending ASEC's Sisters Leadership Development Initiative (SLDI) program. Through the program she was able to develop grant writing, managerial skills and more. She is always looking for ways to use her education to improve her service to the poor and the sick.
"The sick were very dear to the heart of Jesus Christ. As Catholics, we follow in his footsteps to continue this healing ministry. We also put a special emphasis on treating people with dignity. We want to give that respect to each patient," said Sr. Mary.
Sr. Mary spearheaded multiple projects across Ghana, including the building of midwife and administrative facilities. These facilities have greatly improved patient care. They also stand as a symbol of hope to people across the nation.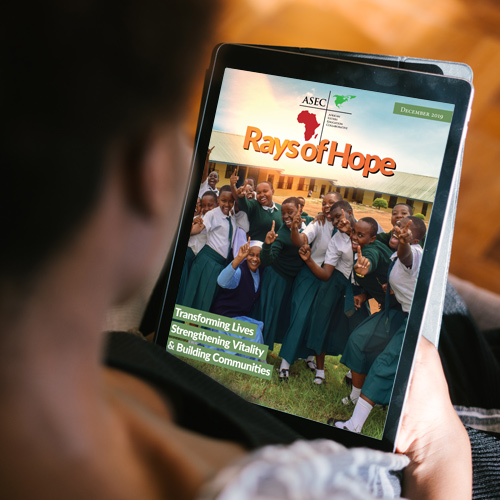 Read Rays of Hope
Learn more about Catholic Sisters transforming poor, rural communities across Africa in our FREE Rays of Hope ebook.
Read It Now »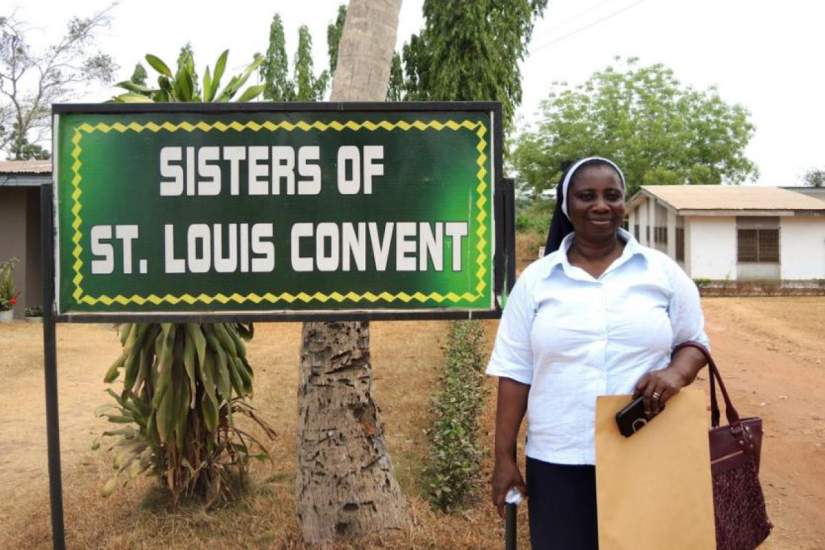 In Ghana, well equipped medical facilities are hard to come by. When patients walk through the doors of a facility and are treated with dignity by educated physicians in a facility with up-to-date equipment, it give them hope that they will get the care they need.
Sr. Mary now supervises over 1,000 staff members at health facilities in the southwest region of Ghana. Her days are filled with meetings, consultations and recruitment efforts to acquire more doctors and pharmacists for their facilities.
She also travels between four hospitals and clinics run by the St. Louis Sisters in the Obuasi diocese. With a specialization in optometry, she occasionally seizes the opportunity to work directly with hospital and clinic patients.
"Once in a while, I still go to the clinic to work as an optometry nurse, because I miss working directly with patients," said Sr. Mary.
However, Sr. Mary is not alone in her endeavors. Across Africa there are so many religious sisters who envision a healthier and more hopeful Africa. An Africa where treating patients with dignity and respect comes first. When you give a religious sister the opportunity of education you are also bringing hope to people across Africa.