According to the World Health Organization and the World Bank, an estimated 15% of the world's population has a disability and an estimated 106 million children have moderate and severe disabilities.
In West Africa, children with disabilities are not adequately accounted for in any government records; this leads to services being under-resourced and decisions being made based on incorrect information.
Many people with disabilities are denied their rights, called names and are neglected by their families and society.
Children with disability in Ghana face several hardships when it comes to healthcare and education.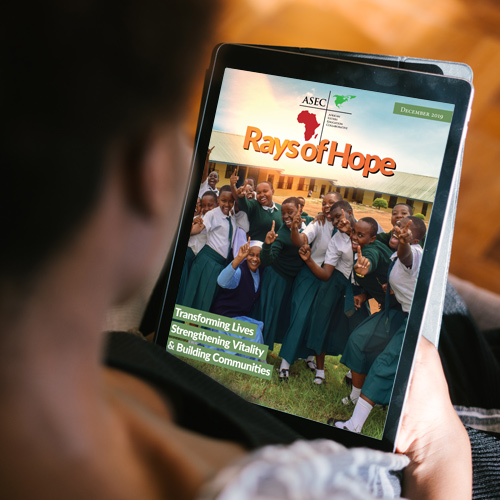 Read Rays of Hope
Learn more about Catholic Sisters transforming poor, rural communities across Africa in our FREE Rays of Hope ebook.
Read It Now »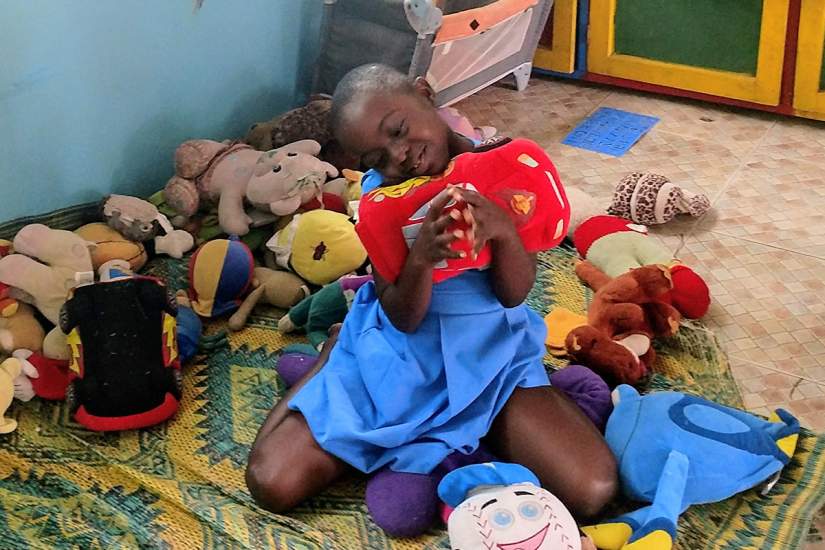 The Congregation of the Handmaids of the Holy Child Jesus (HHCJ) have cared for those with disabilities since 1982. Recently, HHCJ created the Ancilla Community Based Rehabilition (ACBR) center.
Sr. Scholastica Yiripare, HHCJ established the disability center in Ghana and has received a lot of help and interest from the surrounding community.
An alumna of the Sisters Leadership Development Initiative (SLDI) program, Sr. Joyce Baabereyir, HHCJ helps in the center and sees how they are helping others.
"HHCJ is doing so well in putting smiles on the faces of these children."
ACBR bridges the gap through health services in different hospitals in the country and education at all levels including special schools, vocational and technical training institutions. Children go through medical assessment with some of them having their disabilities corrected through surgery.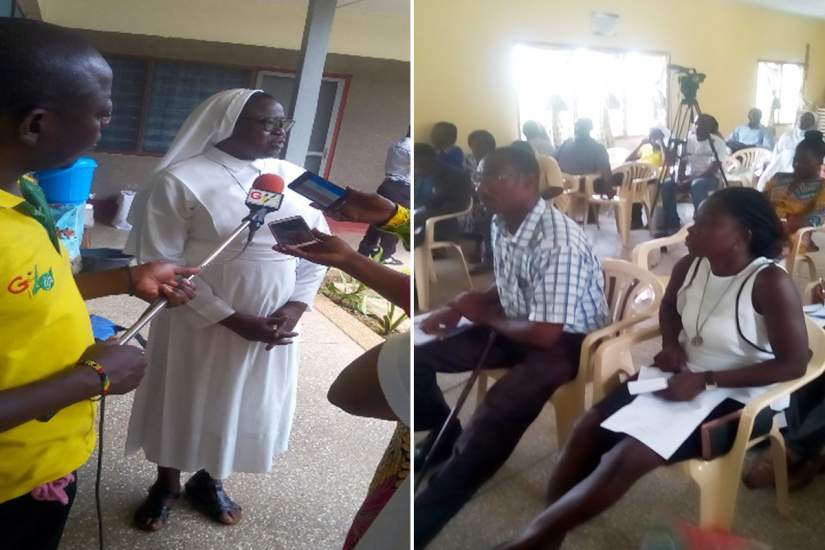 Sr. Scholastica organized a workshop for opinion leaders, parents, sisters and beneficiaries of the program to let them have full participation in caring for these children with disabilities in their communities.
Sr. Joyce writes,
"The participants at the workshop were so touched by what the sisters are doing and promised to put heads together to develop a plan that will facilitate the inclusive development of persons with disabilities."
Sr. Joyce's congregation has also created a school, Handmaids Preparatory School (HPS), to offer all-inclusive basic education to care for some of the children with disabilities. They also offer boarding facilities for girls to boost the dignity and holistic development of the children.