Veritas University
Sisters in the HESA program attended orientation at Veritas University in Abuja, Nigeria from September 26-29, 2017. ASEC partnered with Veritas University through the signing of a Frame of Reference (FOR) agreement on September 1, 2015 to benefit sisters to studying through the Onsite Model of our HESA program. Through this partnership sisters can select from various bachelor's degree programs relevant to their ministries, such as education, accounting, political science and diplomacy.
Many of the sisters expressed joy and gratitude for the opportunity given to them to attain higher education. One of the Sisters attending the orientation has been working as the principal of a school for the last ten years with just a National Education Certificate (NCE). She described this as a great opportunity, as she never had a University Degree. She also added that her joy knows no bounds.
On the first day of orientation, the Vice Chancellor gave the sisters a warm welcome to Veritas University. During his welcome address, he urged the sisters to relax and feel at home, to work hard at the courses and to follow in their predecessors footsteps. He stressed that the first group of HESA students that graduated this year performed very well and served as mentors and role models to the young lay students in the school. He was accompanied by Msgr. Cletus T. Gotan, Dean of Education.
During the orientation sisters listened to a lecture about School Ethics and Policy presented by Rev. Fr. Dr. Anthony Amadi and another about Performance Goals facilitated by Rev. Br. Damian Ikor, FSC. Dr. Mrs. Christiana Bitrus from the College of Education reviewed with the sisters the syllabi for courses they would be taking in their first semester. The Registrar of the School, Rev. Fr. Peter Nwanko, Cssp also found time to chat with the sisters and answer any of their questions
Sisters made promises to study hard and be set good examples for future HESA students. The sisters are very grateful to ASEC because without assistance, attending college would not be possible.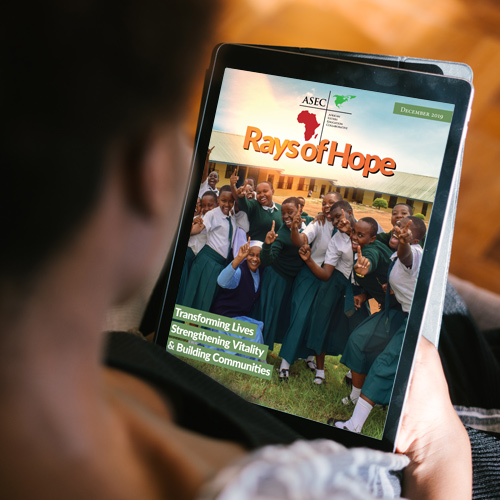 Read Rays of Hope
Learn more about Catholic Sisters transforming poor, rural communities across Africa in our FREE Rays of Hope ebook.
Read It Now »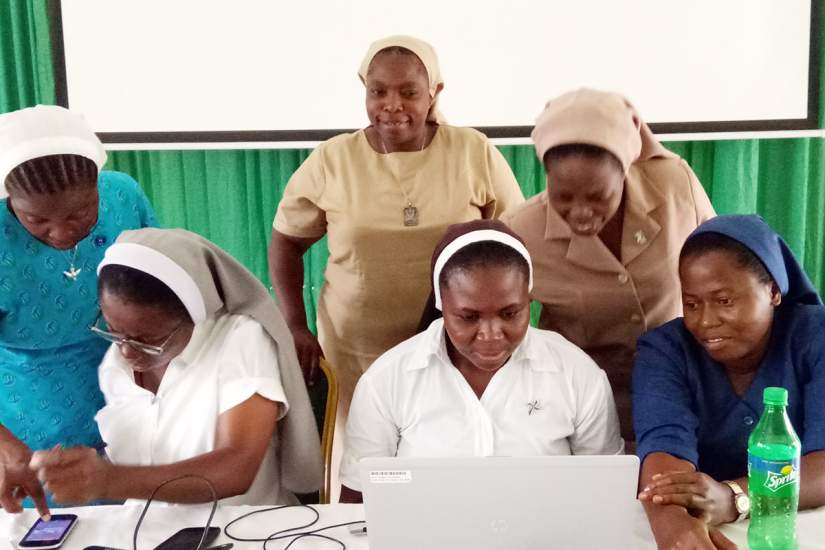 Sacred Heart School of Nursing
Another orientation took place for sisters in the HESA Onsite program at the Sacred Heart School of Nursing in Lantoro, Abeokuta Nigeria, from September 18-20, 2018. Sacred Heart School of Nursing partnered with ASEC through the FOR signing on March 18, 2016.The sisters attending Sacred Heart also expressed their joy for the opportunity to study for Nursing degrees.
Education is the best legacy we can give our sisters in Africa and their lives will change for better because "Knowledge is Power". We give glory to God for this great opportunity being given to our African Sisters under ASEC's HESA and SLDI programs.