The first class of 18 sisters entering the HESA program participated in an orientation session before they begin their online coursework at Marywood University during the spring semester 2013. The orientation session was an intensive course, which lasted three weeks, November 26 - December 14, 2012 and took place at the Chemi Chemi Center in Nairobi, Kenya. Sisters came from around Kenya and Uganda to attend the session.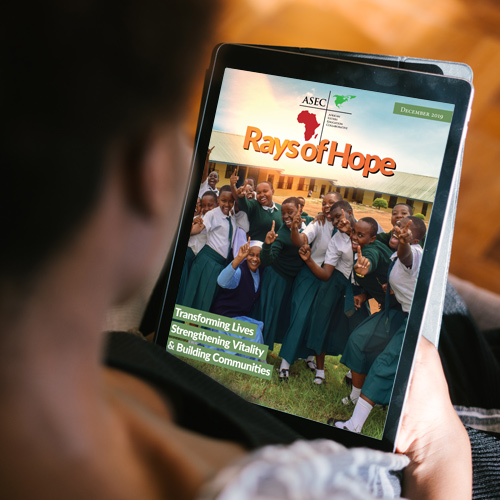 Read Rays of Hope
Learn more about Catholic Sisters transforming poor, rural communities across Africa in our FREE Rays of Hope ebook.
Read It Now »
Their course material introduced sisters to online study and research. It prepared sisters for the online courses they will take in pursuit of their undergraduate degrees, and combined on site instruction in the use of the technology needed to pursue online participation in courses, with some distance instruction using Webex technology. Course topics included online instruction in the use of Moodle, an introduction to the preparation of term papers, and instruction on undertaking research and on using library resources.The orientation session was co-taught by Sr. Margaret Gannon, Ph.D., IHM, who traveled to Kenya to teach in person, and Sr. Kathleen Burns, Ph.D., IHM, who taught via distance from Marywood University's campus.
Sisters begin their online coursework at Marywood University on the first day when spring semester classes begin, January 9, 2013.