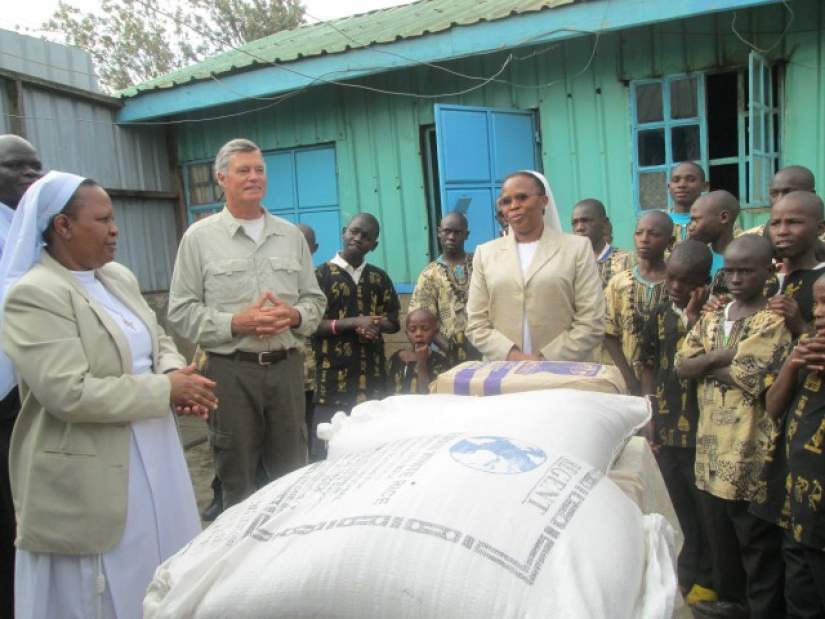 Posted on

Tue, Apr 8, 2014
"I am forever grateful to the Conrad N. Hilton Foundation for living out the legacy of Mr. Hilton and (its) willingness to continue championing in the support of the education of Catholic sisters in Africa," Sister Jane wrote. From the Catholic Sun
Keep Reading...
Conrad N. Hilton Foundation visits SLDI participants in Zambia during finance training
Sisters in Zambia express gratitude to ASEC and The Conrad N. Hilton Foundation for the love and support they show to African Sisters. The expression comes with the timely visit to Lusaka by Hilton Foundation staff.
2017 ASEC Annual Board Meetings take place at Marywood University
ASEC held its annual board meeting on April 25, 2017, in Scranton, Pa. The SLDI-HESA Advisory Board meeting was held the day prior, April 24.
Staff present at Women's and Gender Studies Conference in Wilkes-Barre, PA
ASEC staff gave two presentations at this year's conference, themed "Identity at a Crossroads: Third-Wave Feminism and Intersectionality."
Back to news »
"Very quietly you're impacting so many lives through this program."
"...and you're giving these wonderful, faithful women a chance to succeed, and in their own little corner of the world... feel empowered."

-Lisa Mazzarella, HESA Instructor & ASEC Donor
the gift of a good education »