Tanzania has more than 12,500 catholic sisters of which a large number are in dire need for high school diplomas. ASEC runs a scholarship program geared toward supporting sisters to attend Bigwa School and to acquire a high school diploma.

A portion of 28 Sisters awarded an ASEC scholarship to study at Bigwa Sisters Secondary School pose for a photo during a site visit, January 2015. Sr. Jane Wakahiu, Executive Director (left, in tan) and Sr. Tryphina, Programs Coordinator, Tanzania (far right, in grey) are pictured with the sister students.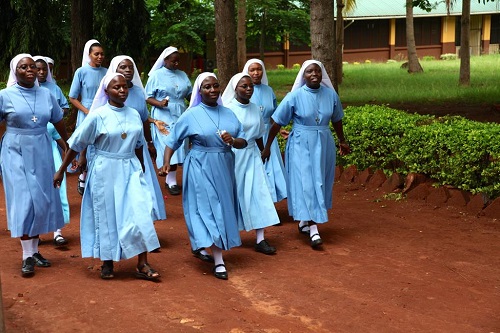 Student Sisters at Bigwa Sisters Secondary School dance with joy, happy for the opportunity to be in school!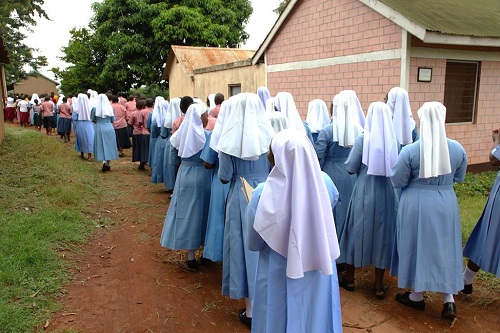 Bigwa Sisters Secondary School provides an opportunity for sisters to engage with students. Learning is a journey of self-discovery.
Transportation has been a challenge at Bigwa Sisters Secondary School. Through the support of ASEC, the Hilton Fund for Sisters and TCAS, a bus was obtained to serve the transportation needs of students.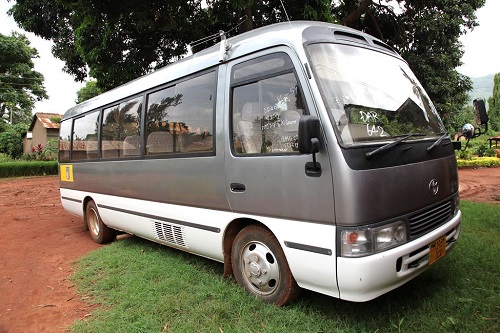 Reports on religious life show a decline of vocations in the West; in Africa, vocation streams are alive and flowing. Immaculate Heart of Mary Sisters of Morogoro (commonly known as Mgolole) has many entrants, however, learning English and opportunities for education are a pressing need.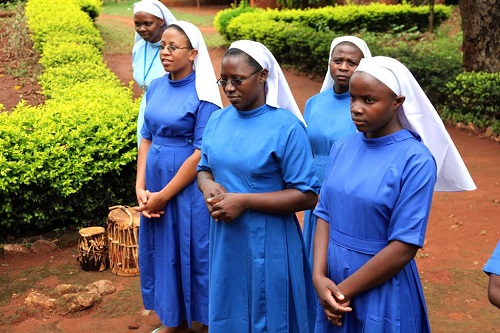 Young women in Tanzania on their journey to religious life at Mgolore Novitiate, Tanzania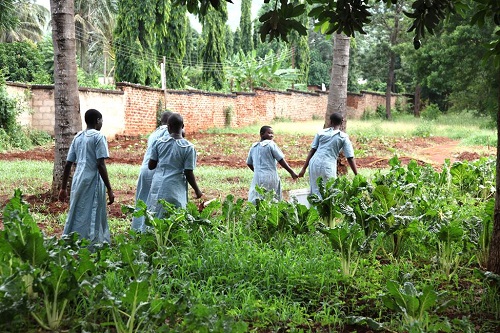 Students at the Bigwa Sisters Secondary School fetch water from a borehole sunk by efforts from ASEC fund. A borehole constructed at Bigwa School has resolved water problems; students now have fresh vegetables grown in the school compound.
by Professor Donald Miller & Sr. Jane Wakahiu, LSOSF