ASEC: Our Team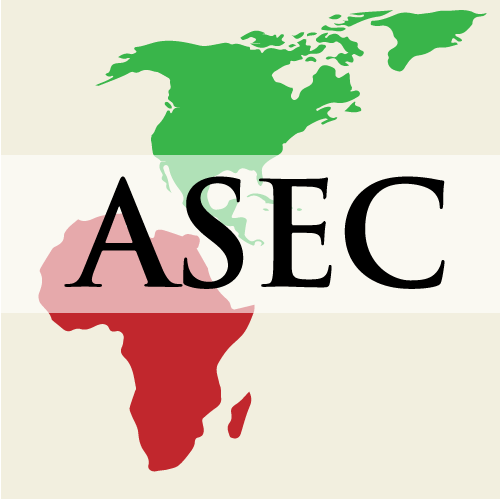 Sr. Jane Wakahiu, LSOSF, Ph.D.
Other Director of the Board of Directors




Sister Jane Wakahiu, LSOSF, Ph.D., is the Executive Director of the African Sisters Education Collaborative (ASEC), a non-profit organization dedicated to facilitating education for women religious in Africa. Sister Jane is a member of the institute of the Little Sisters of Saint Francis, Kenya. Prior to joining ASEC, she pursued her Ph.D. at Marywood University, where she also taught at the undergraduate and graduate level. Jane has extensive teaching and administrative experience gained from leading at a high school in Kenya and as a leader of women organizations.

As the Executive Director of ASEC, Jane implements the Collaborative's many programs by working closely with conferences of major superiors, religious congregations and institutes, twenty-three partner colleges and universities in the United States and Africa, and major foundations. More than 5,300 sisters have benefitted from ASEC's educational programs, which are funded by the Conrad N. Hilton Foundation. She is an accomplished leader who continues to drive and enrich ASEC's enterprises, creating and implementing programs such as Higher Education for Sisters in Africa (HESA) and expanding the Sisters Leadership Development Initiative (SLDI), and Scholarship program.

Sister Jane conceived of ASEC's Higher Education for Sisters in Africa (HESA) program in order to support the process of obtaining higher education credentials by Catholic Sisters in ten African Countries, Cameroon, Ghana, Kenya, Lesotho, Malawi, Nigeria, South Sudan, Tanzania, Uganda, and Zambia. She drew together twenty partner colleges and universities to collaborate and implement ASEC's HESA program and initiated funding for ASEC scholarship program.

An accomplished author and editor, Sister Jane's peer reviewed articles are published in national and international journals, focuses on higher education administration, capacity building, leadership development, Catholic sisters, research methodology, program design and evaluation, and best instructional practices that encourage skills transfer to workplaces. Jane is the lead editor of, "Voices of Courage: Historical, Sociocultural and Educational Journeys of Women Religious in Africa," and co-author of, "Fundamentals of Research Methods in Education: A Students' Handbook." She is also a contributing writer for the Global Sisters Report. She has served on schools and HIV/AIDS program boards in Kenya and, advisory boards and university diversity committees in the USA. Aware that God gives and loves graciously and generously, serving sisters in Africa through ASEC provides fulfilment and bringing meaning to her vocation as she endeavors to make a difference in the lives of sisters and the people they generously serve.

Sister Jane earned a Bachelor of Education Degree from Catholic University of Eastern Africa, Kenya, a Master of Arts Degree from Saint Bonaventure University, Olean, New York, and Ph.D. in Human Development/Higher Education Administration from Marywood University, Scranton, Pennsylvania.