In 2015-2016, ASEC entered into an agreement with Center for Applied Research in the Apostolate (CARA) at Georgetown University to bring African sisters to the U.S. for a Visiting Scholar Fellowship. CARA is a national, nonprofit research center that conducts social scientific studies about the Catholic Church. The chosen sister will work and study with CARA to advance their research skills. ASEC is partnered with CARA to recruitment the sister scholars and engage them in research opportunities, including over one week at its Scranton, PA, office.
CARA will use a $240,000 grant from the Conrad N. Hilton Foundation to perform the research and host the scholar. Sr. Jane Wakahiu, former ASEC Executive Director, is quoted in the article saying that partnership is the first step in creating an institute to study religious life in Africa, similar to CARA's work in the United States. Sr. Jane told GSR,
"ASEC graduates are serving 26 million people today," Wakahiu said. "But our data gathering practices are inadequate and data is essential to measuring impact. ...We want to have a conversation, to continue researching the type of the service [sisters] need to administer, not only to collect the data, but to understand it in relation to other congregations within the country and continent."
Sr. Jane also said one possible area for the sister researcher to explore is how the well-documented membership decline among U.S. congregations can help African congregations understand how to keep their numbers more stable and increase the vitality of congregations throughout Africa into the future.
News & Press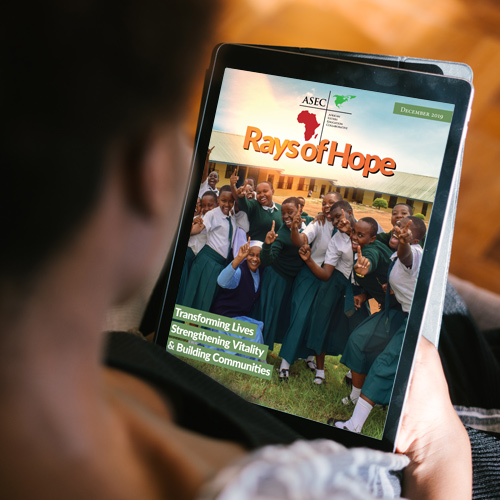 Read Rays of Hope
Learn more about Catholic Sisters transforming poor, rural communities across Africa in our FREE Rays of Hope ebook.
Read It Now »