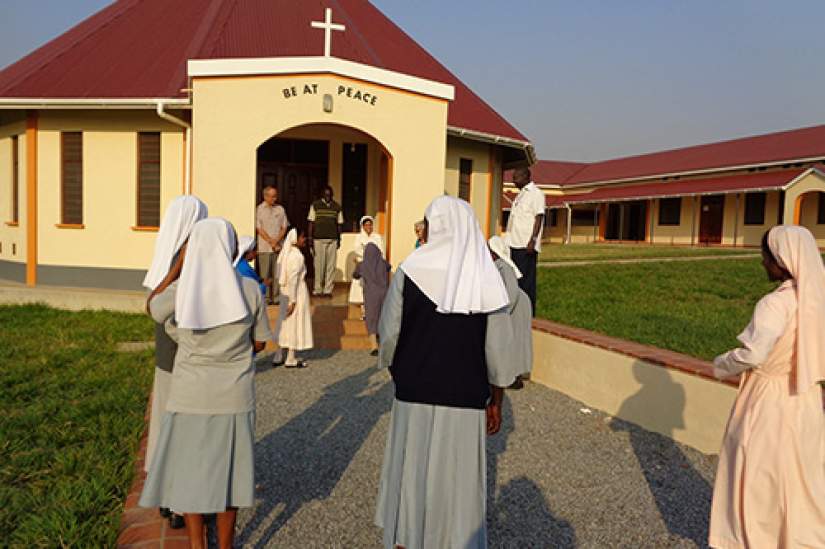 Posted on

Mon, Feb 27, 2017
In a GSR article, Sr. Jane Wakahiu reflects on her site visit to South Sudan in December 2016.
Article Submitted by:
Sr. Jane Wakahiu LSOSF, Ph.D.
Interim Director, Catholic Sisters Program Conrad N. Hilton Foundation
Keep Reading...
Closing of the Marian Year Celebrations in Anambra State, Nigeria
On October 28, 2017, the Catholic archdiocese of Onitsha in Anambra State, Nigeria had the closing of Marian year.
Four Simple Autumn Prayers
Since this is such an incredibly beautiful time of year at ASEC headquarters, we wanted to share some simple seasonal prayers for autumn.
"AMAZING GRACE!"
"It is like a dream for me to see that now I am able to do my work so much more systematically than before. This is the direct result of having attended the SLDI basic computer and finance workshops.
Back to news »
"Very quietly you're impacting so many lives through this program."
"...and you're giving these wonderful, faithful women a chance to succeed, and in their own little corner of the world... feel empowered."

-Lisa Mazzarella, HESA Instructor & ASEC Donor
the gift of a good education »