ASEC: Our Team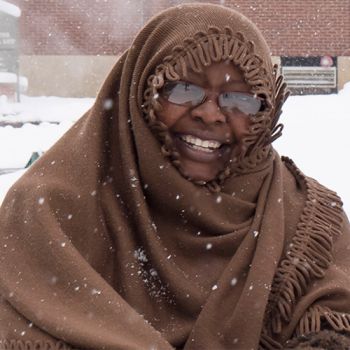 Sr. Bibiana M. Ngundo, LSOSF, Ph.D.
Visiting Scholar - Kenya
Sr. Bibiana M. Ngundo, LSOSF, Ph.D. is the first recipient of the Visiting Scholar Fellowship at Georgetown University's Center for Applied Research in the Apostolate (CARA). Sr. Bibiana is member of the congregation Little Sisters of St. Francis (LSOSF) in Kenya. Sr. Bibiana is faculty and chairperson of the department of Religious Studies at the Catholic University of Eastern Africa, Nairobi, Kenya. She has published research on African culture, religious, religious life, and the interaction of culture and religion.
Research Contributions
While at CARA. She has plans to work on her proposed research topic regarding, "the impact of statistical records and information management on the overall performance of women religious services in Lagos State."
CARA Special Report: Women Religious in Africa
SR. BIBIANA M. NGUNDO, LSOSF, PHD | JONATHON WIGGINS, PHD
CARA Special Report: Findings from Five Countries on the Role of Science and Religion in Seminaries' Curriculum
MICHAL KRAMAREK, PHD | SR. BIBIANA NGUNDO, PHD | MARY GAUTIER, PHD
Contributions