ASEC: Our Team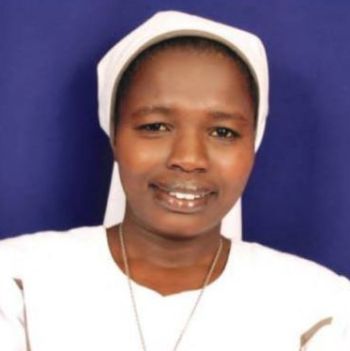 Sr. Esther Jeruto Koros, OSF
SLDI Alumna - Kenya



Sr. Esther is an alumna of ASEC's Sisters Leadership Development Initiative (SLDI) program and currently teaches English at St. George's Girls Eldoret, a public Catholic school. She's also pursuing her Masters of Education at Mount Kenya University part time.

She has recently introduced a poetry club in my school and a few students are now loving and writing poetry. You can see the students' work, both in English and Swahili, here: https://stgeorgespoetry.blogspot.com.

Sr. Esther's new poetry book, The Child is Black, was published by a couple in Czech Republic after reading poems on her blog, https://essypoet.blogspot.com.

Sr. Esther adds,
"First of all, I would like to deeply acknowledge and appreciate African Sisters Education Collaborative for their relentless pursuit of sisters' education. Sisters in Africa for over a decade can hold their heads high because of the dignity that ASEC has bestowed on them. In the past, sisters were regarded as semi-illiterate and thus served as 'flower girls' in the church receiving very little or no respect at all. Very few congregations in the past could afford to educate their sisters and when they did, the sisters in various campuses went through hell as students."
Contributions