Our Partners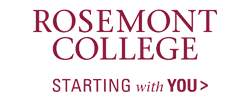 ASEC Partnership with Rosemont College
Location: USA
Rosemont, PA
Start Year: 1999



Rosemont College is one of ASEC's eight founding institutions and offers online programs for HESA students studying at:
Catholic University College of Ghana
Veritas University Abuja, Nigeria
Catholic University of Cameroon Bamenda
University of Kisubi, Uganda
Catholic University of Eastern Africa, Kenya
Sisters studying in the online-onsite hybrid model of HESA through Rosemont College are often non-traditional students. They average in age at 37 years, with a range between 26 and 59.For many, this marks their return to schooling after quite some time.
Read about Rosemont College in the 2020 HESA Phase II Online-Onsite Cohorts Evaluation Report (PDF)
Rosemont College is associated with ASEC founding congregation, Society of the Holy Child Jesus.