Our Partners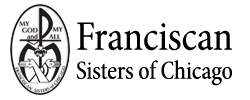 ASEC Partnership with Franciscan Sisters of Chicago
Location: USA
Lemont, IL
Start Year: 2010



The Franciscan Sisters of Chicago are a congregation of women who share the commitment of daily prayer and serving the needy along with the joys and sorrows of life in community. Franciscan sisters minister in the fields of senior housing, continuing care retirement communities, pastoral care, education and social services, manifesting the Franciscan spirit of prayer, poverty, simplicity, joy and ongoing conversion.

ASEC's cherished partnership with the Franciscan Sisters of Chicago (FSC) began in 1999, enabling ASEC to extend educational services to Catholic sisters in four countries (Tanzania, Zambia, Malawi and Ghana) where the sisters were most in need of certificates, 2-year courses and diplomas to authenticate their services to needy populations.

Sisters in these African countries were offering valuable services for which they are underqualified and not certified to perform. The Catholic sisters in these countries learned to perform those services through mentorship and practical experience via ASEC's Scholarship Program. With the intervention of the FSC, more than 371 of those sisters have been trained in various fields via ASEC's Scholarship Program.

Alongside the Catholic sisters, several lay girls who were financially challenged were also given access to education and have been trained alongside the sisters. Today, these girls are great resources in their communities. ASEC is privileged and proud to celebrate the sister-to-sister ministry of the FSC to Catholic sisters in Africa through ASEC.