ASEC: Our Team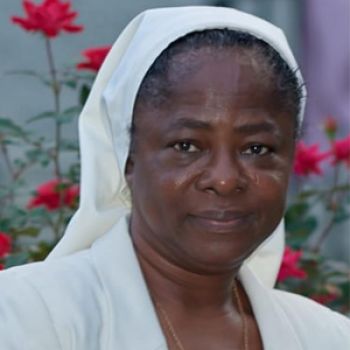 Sr. Regina Zoot, MSN, BSN, RN, SHCJ
Charter Member of the Board of Directors
, Society of the Holy Child Jesus, American Province



Sr. Regina is a member of the congregation Society for the Holy Child Jesus (SHCJ), American Province.

Sr. Regina first encountered the Holy Child Sisters as a student at Bolgatanga Girls Secondary School in Ghana. Drawn by the Holy Child spirit and blessed with a caring nature, Sr. Regina earned a nursing certificate in Ghana before entering the Society's novitiate in Jos, Nigeria.

Sr. Regina's ministry has been one of healing. The first seven years were spent in Nigeria – at Agwatashi health center and at Loyola Jesuit College, Abuja, where she started a clinic. She then completed a year-long midwifery course before returning to Bolgatanga. Three years later, Sr. Regina was missioned to Amchilga, Cameroon, to be a charge nurse at a health center.

In 2007, Sr. Regina returned to Ghana and served for five years as nurse manager of the antenatal unit at Takoradi. In 2013, she was missioned to study at Villanova University where she distinguished herself academically. She was awarded a Bachelor's and Master's of Science in Nursing with a specialty in maternal and child health, both with the highest honors, and a member of the Honor Society of Nursing. As part of the program, Sr. Regina spent two weeks in Japan before her graduation in 2017.

Now missioned to the American Province, Sr. Regina serves as a home health case manager in Philadelphia. She assesses and instructs patients and their families in health care procedures, and coordinates her patients' care with physicians.