ASEC: Our Team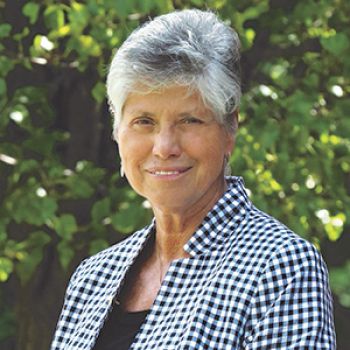 Sr. Mary Persico, IHM, Ed.D.
Charter Member of the Board of Directors
Representing Marywood University
President, Marywood University



Areas of Expertise: leadership, business and fundraising experience, presenter, consultant

Sister Mary Persico is currently serving as the twelfth president of Marywood University, Scranton, PA. Previously she was the Executive Vice-President of Mission Integration for Trinity Health, Livonia, MI, and the former Catholic Health East, Newtown Square, PA. Prior to these ministries, Sister Mary served as treasurer and then president of the religious congregation of the Sisters, Servants of the Immaculate Heart of Mary, Scranton, PA. She also served in Catholic secondary education as Principal and teacher for many years.

Sister Mary serves on several boards including the Pennsylvania Humanities Council, Association of Independent Colleges and Universities of Pennsylvania, Guest House, Lake Orion, MI, African Sisters Education Collaborative, IHM Advisory Board, Greater Scranton Chamber of Commerce, and Marywood University.

Sister Mary has spent most of her life in the field of education. She holds a bachelor's degree in French and education from Marywood College (now University), a master's degree in French from Assumption College, Worchester, Mass.; and a doctoral degree in educational leadership from Lehigh University, Bethlehem, Pa. Since its inception, Sister Mary has had a relationship with the African Sisters Education Collaborative (ASEC), a program designed to provide leadership education in business, administration and spirituality to leaders of congregations of women religious in ten African countries.

For more than 30 years, Sister Mary has facilitated chapters and other gatherings of women religious in Europe, South America, Africa, Canada, Australia and the United States. She has presented on various topics including leadership and organizational restructuring in various settings.
ASEC Partnership with Marywood University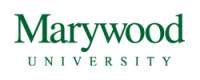 Partnership Start: 1999
Location: Scranton, PA


Marywood University is one of ASEC's eight founding institutions and offers online programs for HESA students studying at:
The Catholic University of Eastern Africa, Kenya
University of Kisubi, Uganda
Zambia Catholic University.
The HESA program, especially the online-onsite model, serves sisters who are commonly considered "non-traditional." Sisters entering the Marywood online-onsite cohorts average age is 39 years, with a range of 21 years to 65 years.
Sisters often choose the online-onsite model in order to continue serving in their ministries throughout their online studies. Many Marywood online-onsite students are teaching in schools and studying simultaneously. Time management is essential to their success and is a skill explicitly taught at HESA Workshops.
Read about Marywood University in the 2020 HESA Phase II Online-Onsite Cohorts Evaluation Report (PDF)
Marywood University is associated with ASEC founding congregation, the Sisters Servants of Immaculate Heart of Mary (IHM).
http://www.marywood.edu