ASEC: Our Team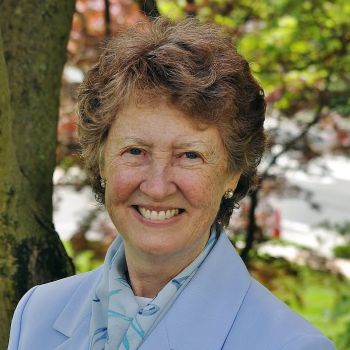 Sr. Anne P. Myers, SSJ, Ph.D.
Charter Member of the Board of Directors
Congregational President, Sisters of St. Joseph of Philadelphia



Areas of Expertise: Counseling, teaching, administration

Sr. Anne has been a member of the Sisters of Saint Joseph for over 50 years.

During these years, she has served as a teacher at the elementary school level, assistant professor at the college level, psychologist involved in administering psychological evaluations, counseling and supervision, and in congregational administration. She is currently the Congregational President.

Sr. Anne earned a Bachelor of Arts degree from Chestnut Hill College, a Masters in Clinical Psychology from Loyola University, MD and a Doctorate in Counseling/Clinical Psychology from Temple University.

She says,
"It is a great joy to be involved in such a wonderful endeavor as the African Sisters Education Collaborative. The power of people working together, motivated by love of God and neighbor, is transforming society in Africa. It is humbling to be part of something so large and so significant. I have been particularly inspired by the zeal, determination and loving energy of our African Sisters."