ASEC: Our Team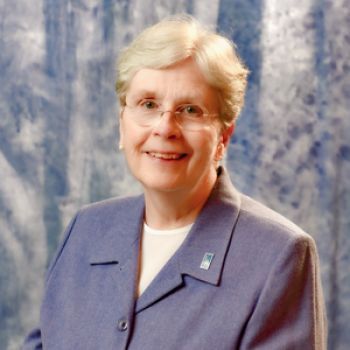 Sr. Kathryn Clauss, IHM, Ph.D.
Charter Member of the Board of Directors
Representing Sisters, Servants of the Immaculate Heart of Mary
President of the Members of the Marywood University Corporation, Marywood University Corporation



Sister Kathryn Clauss, IHM, Ph.D. Scranton, PA, elected as President of the Members of the Marywood University Corporation (IHM Congregation) in 2022, is serving on Marywood's Board of Trustees in an ex-officio capacity. Prior to her election, Sister Kathryn served at Marywood as a liaison to ASEC, Fricchione Early Childhood Center, Marywood Heights, NativityMiguel, and the Veterans Resource Center. She also was a program manager for the Religious Formation Conference (Chicago, IL) and facilitator for congregations of religious women and men. Educated by the IHM Sisters in Scranton at St. Clare's School and Marywood Seminary, she entered the IHM Congregation and continued her education at Marywood, where she received a Bachelor of Arts degree in Education and a Master of Arts in Counseling. Sister Kathryn later received a Ph.D. in Marriage and Family Therapy at Seton Hall University, South Orange, N.J. She has devoted much of her ministry and professional endeavors to the cause of education, serving as a teacher, vice principal, and principal in elementary schools in Sayre, Pa., La Plata, Md., and Upper Marlboro, Md. She taught in the Psychology & Counseling program at Marywood (1995-1998), then took on leadership roles as the Vice President of Mission Integration and Corporate Compliance for Maxis Health Care System at the former Marian Community Hospital, Carbondale, Pa. (1998-2002) and as Counselor for Missioning and Community Life for the IHM Congregation (2002-2010). At the end of that leadership term, she returned to Marywood and taught in the education and doctoral programs until 2014. Sister Kathryn once again served as part of her congregation's leadership team as Vice President and Councilor for Missioning and Community Life from 2014-2018.
Contact Information
claussk@sistersofihm.org