ASEC: Our Team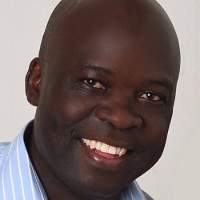 Pius D. Ojara, Ph.D.
ASEC Board Member
Juba, South Sudan



Ph.D., MA Philosophy; Mdiv Theology

Pius obtained his MA in 1999 and PhD in 2003 from the University of Zimbabwe. He taught at Arrupe College, an Associate College of the University of Zimbabwe, for five years, and was Visiting Professor at Marquette University, Milwaukee, Wisconsin, USA, 2002 and the Jesuit School of Philosophy in Ho Chi Mihn City (Saigon), Vietnam. He obtained his MDiv from the Jesuit School of Theology at Berkeley, California, USA. Before his current work, he was Administrator and Vocations Director of the Jesuits (Society of Jesus) in Uganda from 2008-2010. He obtained his BPh (Honors) from Urbaniana University, Rome, and obtained his diploma in Philosophy and Religious Studies from Alokolum National Major Seminary, Gulu, Uganda.

He has attended a number of trainings including: "Learning, Monitoring and Evaluation: What Works for Transitional Justice", Pringle Bay, Cape Town, South Africa, training organized by Center for Studies of Research and Violence, January 2011; "Evaluating Peacebuilding Projects", Bern Switzerland, training organized by SwissPeace as part of KOFF trainings, October 2010.

He has published four books; Marce, Girard, Bakhtin: Return of Conversion (2004), Toward a Fuller Human Identity: A Phenomenology of Family Life, Social Harmony, and the Recovery of the Black Self (2006), Tragic Humanity and Hope: Understanding our Struggle to be Scientific, Sapiential and Moral (2007), and Faith, Culture, and Church as Family (2009). His research interests include conflict, governance, livelihoods and social development.