ASEC: Our Team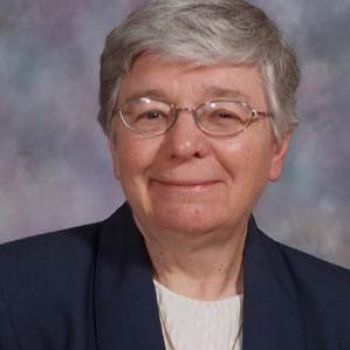 Sr. Elaine Martin, OSF, Ph.D.
ASEC Advisory Board Member
Associate Professor, Political Science Neumann University



Areas of Expertise: education, teaching (diversity, U.S. history)

A member of the Sisters of St. Francis of Philadelphia, I have served in the field of education over the fifty-plus years of my ministry. Giving service in fields related to education, I serve on my congregation's Committee for Responsible Investment and on the Advisory Board for ASEC-SLDI. My service in SLDI has enabled me to see how African Sisters use educational opportunities to have a major impact on their societies. They empower others, who in turn empower more groups, and are an example of hope to all who witness their progress.

I earned a Bachelor of Arts degree from Our Lady of Angels College (now Neumann University), a Masters in Social Science from Syracuse University, and a Ph.D. in Politics from Catholic University of America. I have used my education in history, interdisciplinary social science, and international relations with a variety of students from elementary school to college level. Currently I teach U.S. History to undergraduate students.

At Neumann University where I am a faculty member, we urge our students to use their knowledge in service of others and make a difference in society. The example of African sisters who make such a positive impact in their societies, gives me inspiration in my ministry.

So many generous and encouraging supporters have collaborated with African sisters in using their talents boldly, and I feel privileged to be supportive in their making a difference in society.
Contact Information
emartin@neumann.edu