ASEC: Our Team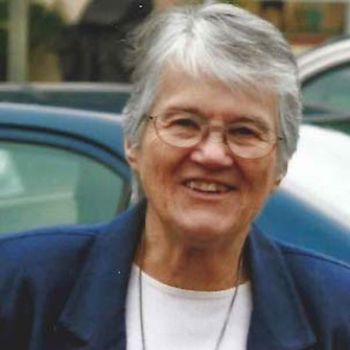 Sr. Mary Bryan, SHCJ
ASEC Advisory Board Member
Genial Coordinator Holy Child Center



Areas of Expertise: teaching, administration, spiritual direction, Nigeria

Sr. Mary has the heart of a gardener and has brought a nurturing spirit to her many and varied ministries: classroom teacher and school administrator, New York provincial and member of the Society's General Council.

Although she was content in each of these responsibilities, her 11 years in Nigeria brings a special smile to her face. At the novitiate in Jos, she shared her love of the Society with the young women entering and for 7 years, she served as Assistant Novice Director.

Now the genial coordinator at Holy Child Center in Rosemont, Pa., Sr. Mary continues to give retreats and spiritual direction as she has done on three continents. "No matter what continent," says Sr. Mary, "I find that listening to others and speaking to others about how God is working in their lives puts me in touch with something very sacred."
Contact Information
mbryan@shcj.org