ASEC: Our Team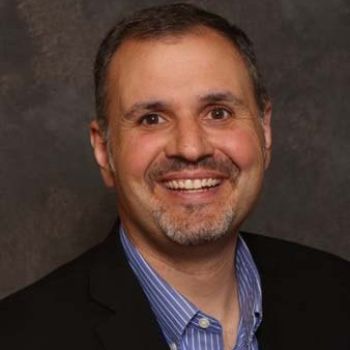 Jeff Borden, Ph.D
ASEC Advisory Board Member
Chief Innovation Officer, Saint Leo University



Areas of Expertise: public speaking, educational innovation, communication, rhetoric, blogging

For two decades, Jeff has focused on trying to transform higher education. From 2002‐2014, Jeff worked as a Vice President with eCollege which was acquired by Pearson Education, providing an academic vision and strategy that encompassed digital learning, neo‐millennial instruction methods, authentic assessment, and beyond. As the Center for eLearning Director, Jeff pursued rigorous research opportunities as he led the 'think tank' of educational innovation. During that time Dr. Borden consulted with educators in every U.S. state, led transformative efforts in 34 countries, provided almost 100 keynote presentations to audiences of 100‐ 10,000, and spoke with stakeholders from teachers to principals to college administrators to government officials.

Prior to his private sector work, Jeff taught full time at the University of Northern Colorado, Front Range Community College, and was the Coordinator of Public Speaking at Metropolitan State College of Denver. At the same time, in twenty years, Dr. Borden has continued teaching Communication, Rhetoric, and Education classes at various levels – from technical schools to community colleges to state and private universities.

Jeff is an avid blogger for Wired.com's Innovation site, is asked to speak at numerous conferences each year, and promotes research / publications in Education, Technology, and Communication.
Contact Information
Jeff.Borden@Saintleo.edu