ASEC: Our Team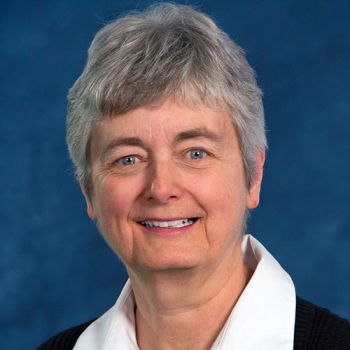 Sr. Patricia M. Bombard, BVM, D.Min.
ASEC Advisory Board Member
Director of Vincent on Leadership: The Hay Project
DePaul University
Areas of Expertise: values-centered leadership, spirituality and spiritual leadership
Patricia M. Bombard, BVM, D.Min., serves at DePaul University as director of Vincent on Leadership: The Hay Project, which conducts research, training and education furthering the leadership legacy of Saint Vincent de Paul. She also serves as part-time faculty in DePaul's School of Public Service.
Since the fall of 2010, Dr. Bombard has facilitated a non-credit online course in values-centered leadership attended by more than 600 participants from 24 countries.
In addition, the Project is the DePaul base for the Chinese Leadership Initiative (CLI), a four-week summer program of leadership development begun in 2011 for native priests and women religious who live and minister in China. As a CLI co-coordinator and program director, Dr. Bombard guides program and curriculum development and assists with fundraising, evaluation and reporting.
Dr. Bombard also directs a partnership between DePaul University and Tangaza University College in Nairobi, Kenya to identify and train a team of local facilitators to develop a leadership program for women religious unique to the African context and research its impact.
Her own international teaching and travel experiences include Australia, China, Ecuador, India, Ireland, Kenya, South Africa and the Philippines.
Dr. Bombard served as Executive Director of the Institute for Spiritual Leadership (ISL) in Chicago from 1994 – 2006. Prior to coming to DePaul, she taught religion and ethics courses at St. Xavier and Loyola Universities in Chicago. She also has worked in various capacities in the areas of business, politics, journalism and higher education administration.
She holds a Doctor of Ministry (D.Min.) degree in Spirituality and Spiritual Leadership from the Chicago Theological Seminary.
Dr. Bombard is a member of the Sisters of Charity of the Blessed Virgin Mary of Dubuque, Iowa, USA.
Visit her website at consciousevolutionmemoir.com
Contact Information
patriciambombard@gmail.com