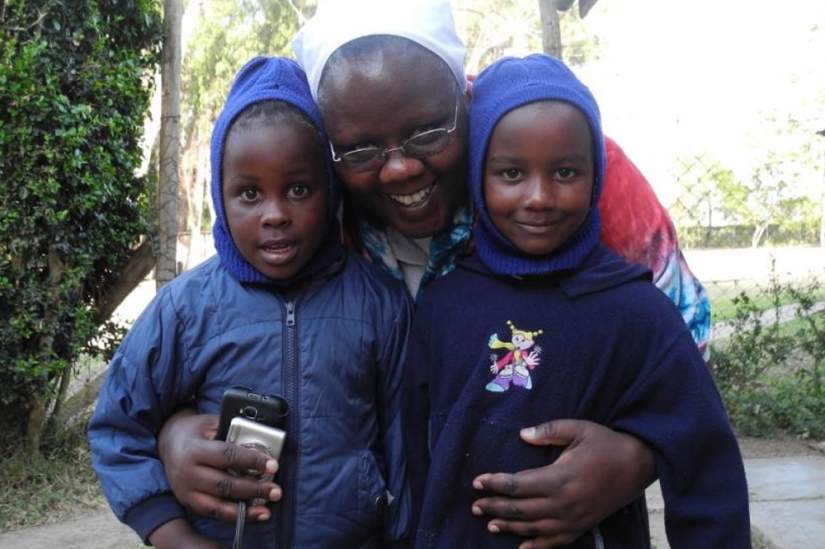 Posted on

Fri, Nov 20, 2015
GSR asks sisters to share their hopes and dreams for his first visit to Africa Nov. 25-30. In the photo, Sr. Agnes Wamuyu Ngure poses with two of her nieces in Naromuru, Kenya. From Global Sisters Report
Sr. Agnes Wamuyu Ngure poses with two of her nieces in Naromuru, Kenya. (GSR photo / Melanie Lidman)
Article Submitted by:

Melanie Lidman
Correspondent for Africa and the Middle East, Global Sisters Report
Keep Reading...
2017 ASEC Annual Board Meetings take place at Marywood University
ASEC held its annual board meeting on April 25, 2017, in Scranton, Pa. The SLDI-HESA Advisory Board meeting was held the day prior, April 24.
Staff present at Women's and Gender Studies Conference in Wilkes-Barre, PA
ASEC staff gave two presentations at this year's conference, themed "Identity at a Crossroads: Third-Wave Feminism and Intersectionality."
ASEC Director Sr. Rose Jane Adiero laid to rest in Juba, South Sudan
ASEC staff attended the mass and burial of our friend and colleague Sr. Rose Jane Adiero, ASEC's Director in South Sudan. Sr. Rose devoted much of her life to teaching and ministering children.
Back to news »
"Very quietly you're impacting so many lives through this program."
"...and you're giving these wonderful, faithful women a chance to succeed, and in their own little corner of the world... feel empowered."

-Lisa Mazzarella, HESA Instructor & ASEC Donor
the gift of a good education »