Finance Training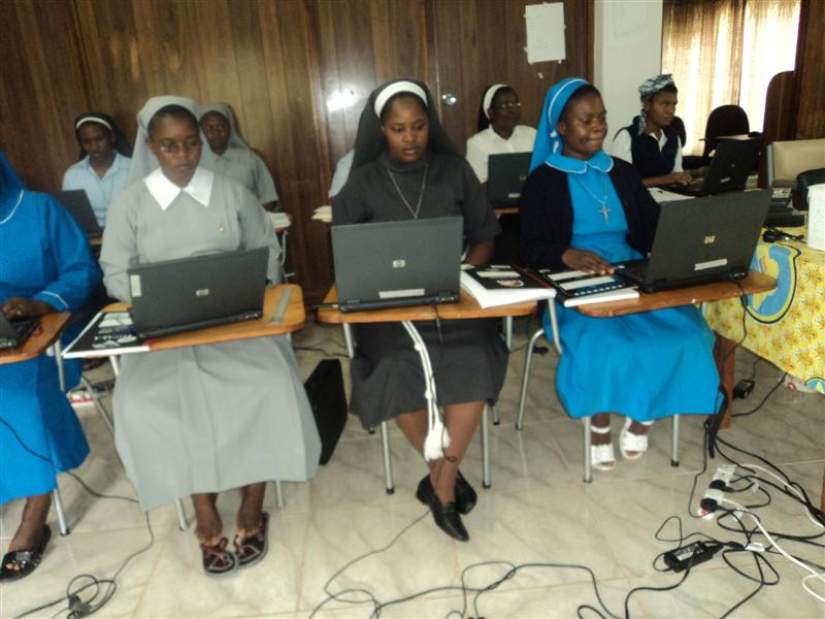 Follow ASEC on
Thu, Dec 29, 2011
Finance trainings held in Uganda, Ghana, Kenya, Nigeria, Tanzania, and Zambia
Finance training in Uganda, Ghana, Kenya, Nigeria, Tanzania, and Zambia
Be a Ray of Hope
Communities across Africa are counting on Catholic Sisters, but 80% lack the education needed to carry out their important mission work. You can be a Ray of Hope for a Sister who needs you by donating to her education today.
Donate Now »
Sharing this story is one of the easiest ways you can support our mission:
Keep Reading...
From computer illiterate to empowered accounts manager
Find out how Sr. Faustina Khaoya is using her ASEC-sponsored education to help revamp her congregation's economy.
Financing the Future Generation
Find out how Sr. Agnes Manzede Freda is using her ASEC sponsored education to help support a children's program in Uganda.
Improving the capacity of African sisters in managing financial resources
The finance and resource mobilization skills learned in the SLDI program has enabled Sr. Cecilia to secure funding for a finance workshop that attracted 45 sisters from over 20 congregations.
Don't forget to follow ASEC on social media:
Back to news »