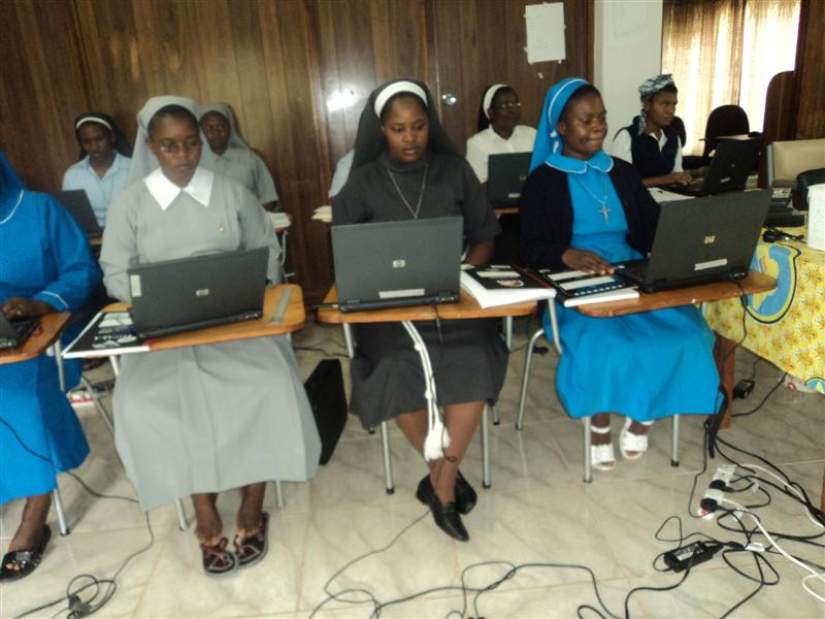 Posted on

Thu, Dec 29, 2011
Finance trainings held in Uganda, Ghana, Kenya, Nigeria, Tanzania, and Zambia
Finance training in Uganda, Ghana, Kenya, Nigeria, Tanzania, and Zambia
Keep Reading...
Catholic Sisters Participate in Financial Management Training in Malawi
Catholic sisters drawn from 15 congregations within Malawi, Kenya and Zimbabwe participated in a month long SLDI financial management training.
ASEC addresses many concerns of major superiors in Tanzania
Formation and empowering sisters is a priority for many Tanzanian congregations. Through God's intervention, he touched the hearts of the ASEC founders to lead them toward answering the prayers of our superiors.
Is Financial Management only about money?
Sr. Elsamma reflects on her SLDI Finance workshop and how it opened her eyes to the areas of stewardship, accountability, integrity and ethics, all of which are important for good finance practices.
Back to news »
"Very quietly you're impacting so many lives through this program."
"...and you're giving these wonderful, faithful women a chance to succeed, and in their own little corner of the world... feel empowered."

-Lisa Mazzarella, HESA Instructor & ASEC Donor
the gift of a good education »