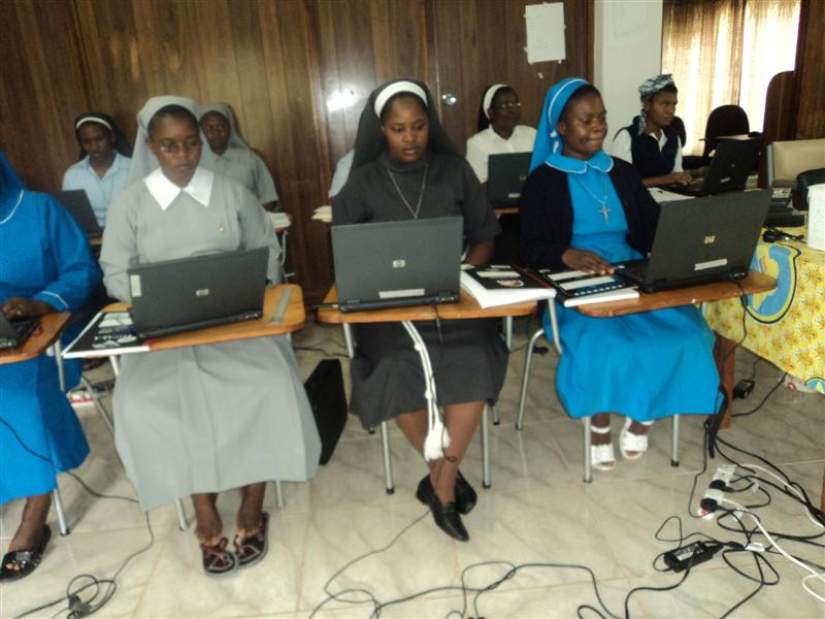 Follow ASEC on
Thu, Dec 29, 2011
Finance trainings held in Uganda, Ghana, Kenya, Nigeria, Tanzania, and Zambia
Finance training in Uganda, Ghana, Kenya, Nigeria, Tanzania, and Zambia
Sharing this story is one of the easiest ways you can support our mission:
Keep Reading...
Improving the capacity of African sisters in managing financial resources
The finance and resource mobilization skills learned in the SLDI program has enabled Sr. Cecilia to secure funding for a finance workshop that attracted 45 sisters from over 20 congregations.
African sisters benefit from finance workshops
Two sisters share how the SLDI finance workshops have helped them personally and their ministries.
The SLDI program has made me a "Jack of all trades"
The SLDI program has given Sr. Clare skills, knowledge, enlightenment and technical know-how, making her a "Jack of all trades" and an invaluable member of her congregation.
Don't forget to follow ASEC on social media:
Back to news »