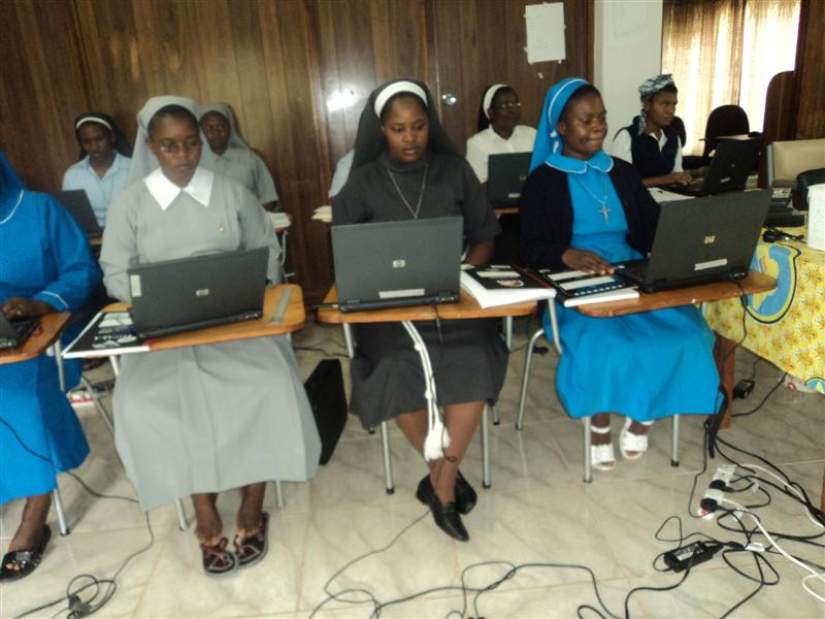 Posted on

Thu, Dec 29, 2011
Finance trainings held in Uganda, Ghana, Kenya, Nigeria, Tanzania, and Zambia
Finance training in Uganda, Ghana, Kenya, Nigeria, Tanzania, and Zambia
Keep Reading...
Catholic Sisters in Malawi Realizing Dreams
Numerous dreams of the religious congregations, the church and Malawi as a nation are being realized thanks to ASEC, the Hilton Fund and all well-wishers who support ASEC programs.
Strengthening my finance skills to improve my ministry
As secretary, Sr. Clara acts as the conference treasurer and attended the SLDI Finance workshop with excitement, hoping to gain skills in financial concepts most challenging in her ministry.
Catholic Sisters Participate in Financial Management Training in Malawi
Catholic sisters drawn from 15 congregations within Malawi, Kenya and Zimbabwe participated in a month long SLDI financial management training.
Back to news »
"Very quietly you're impacting so many lives through this program."
"...and you're giving these wonderful, faithful women a chance to succeed, and in their own little corner of the world... feel empowered."

-Lisa Mazzarella, HESA Instructor & ASEC Donor
the gift of a good education »