FIRST ROW from left to right: Srs. Mary, Millicent, Philaris, Lucrecia, Prisca, Carlo, Emma, Fridah, Elizabeth, Calvin, and Ancilla
SECOND ROW from left to right: Srs. Agatha, Judith, Veronica, Josephine,, Eliza, Margargaret, Lilian, Helene Claire, Mercy, Josephine, Lioba, Mary Caroline, Lina, Schola, Albina, Helene Rosemary and Jennifer.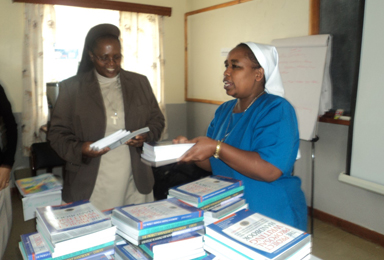 Sr. Hellen Claire receiving her text books from Sr. Lina.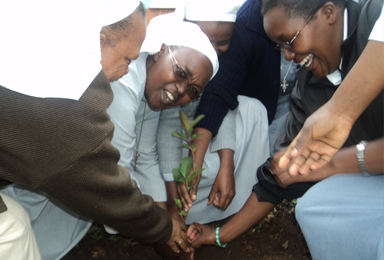 The Sisters were not left behind during World Environment Day. They participated in tree planting.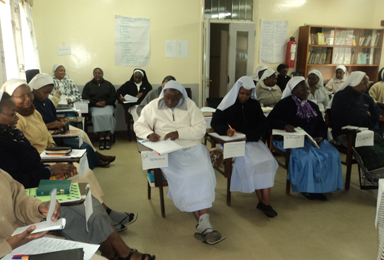 The Sisters are very busy filling out their evaluation forms.