Above is a group photograph featuring:
FRONT ROW from Left to Right: Srs. Olpha, Elizabeth, Caroline, Esther, Catherine, Norah, Susan, Pauline and Mary.
2nd ROW from Left to Right: Srs. Flora, Veronica, Lucy Marietta, Gladys, Caroline, Teresia, Yvonne Perpetua, Mary Daniel, Anne and Emily.
3rd ROW from Left to Right: Srs. Magdalene, Leah, Phoebe, Saratu, Linner Georgina, Margaret Stella and Lily.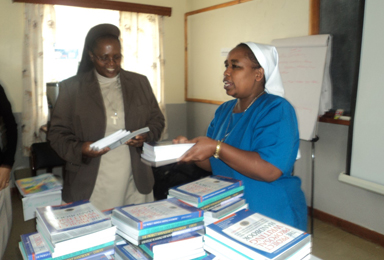 Sr. Margaret receiving her laptop from Sr. Lina.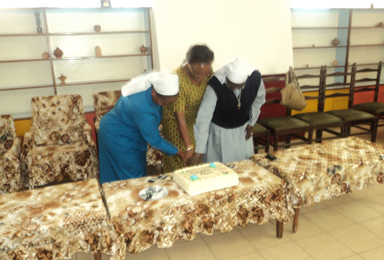 From Left to Right: Sr. Lina, Victoria from CORAT AFRICA, and Sr. Mary Daniel of South Sudan cutting a cake to mark the end of the 1st year of the Administration Course.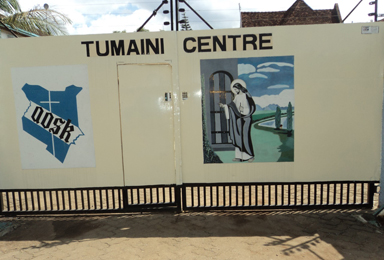 The beautiful gate of the Tumaini Centre where the Administration course took place.