2014 Leadership Workshop Schedule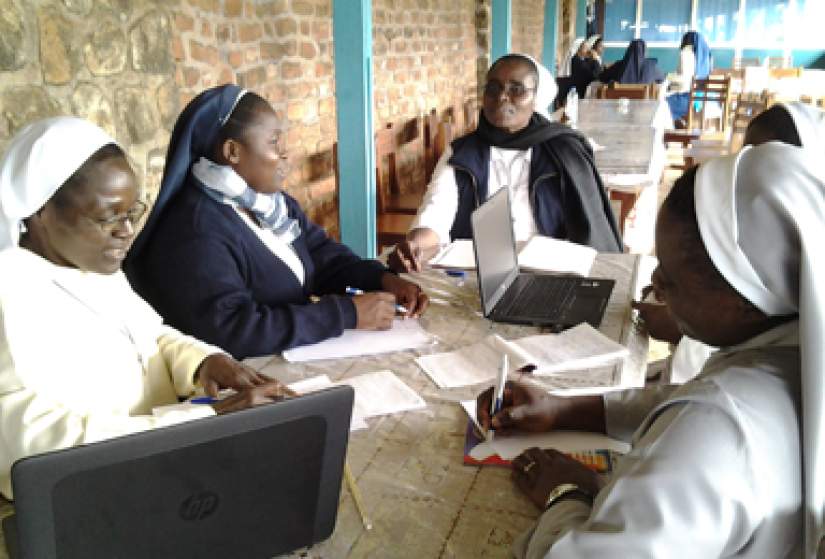 Follow ASEC on
Tue, Feb 10, 2015
Click to view the 2014 Leadership Workshop Schedule for all Financial and Administrative workshops of the 2014 year.
Be a Ray of Hope
Communities across Africa are counting on Catholic Sisters, but 80% lack the education needed to carry out their important mission work. You can be a Ray of Hope for a Sister who needs you by donating to her education today.
Donate Now »
Sharing this story is one of the easiest ways you can support our mission:
Keep Reading...
Efficient, confident and competent in her accountant career
Sr. Florida receives two promotions in her accountant career after completing her ASEC-sponsored education.
Confidence gained from an education leads to facilitating a workshop
By participating in the HESA program, Sr. Caroline gained the confidence she would not have had otherwise to facilitate a 2 day workshop for the 25 junior sisters gracefully and with confidence.
Participants of SLDI workshops discuss their achievements
Several participants of SLDI workshops are using their education to help their congregations and communities.
Don't forget to follow ASEC on social media:
Back to news »