Catholic sisters in Africa not only implement food security projects to improve nutrition and health in their communities. They also address other issues that normally keep people trapped in the cycle of extreme poverty; such as learning new skills, generating reliable income and paying for school. Cabana Sisters' Bread Bakery, run by the Immaculate Heart of Mary Reparatrix (IHMR) sisters in Uganda, is just one of these impressive sister-run projects.
As Cabana Bakery Manager, Sr. Maria Teopista Namigga, IHMR, manages a staff of 30 employees, many of whom are orphans and school dropouts who need to support themselves. The staff bakes about 70-80 loaves of bread per day for the local community. About half of the daily bread feeds children at local schools.
However, running a bakery can be very difficult, especially if you don't have the skills and training needed to run a business. Sr. Teopista faces many challenges, such as:
Purchasing a new van that's suitable to deliver bread on the poor, local roads.
Uganda's climate isn't suitable for growing wheat, so there is an expense to import ingredients from other countries.
Sometimes, after spending the time to train the employees, they will leave and work for one of her competitors.
But the skills that she learned in ASEC's programs help Sr. Teopista to address these challenges and make the bakery run more smoothly… with a profit!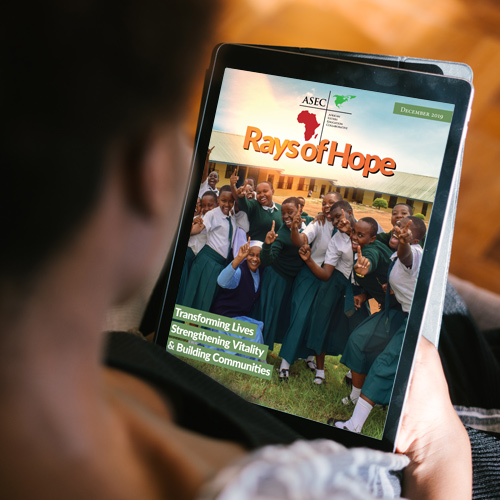 Read Rays of Hope
Learn more about Catholic Sisters transforming poor, rural communities across Africa in our FREE Rays of Hope ebook.
Read It Now »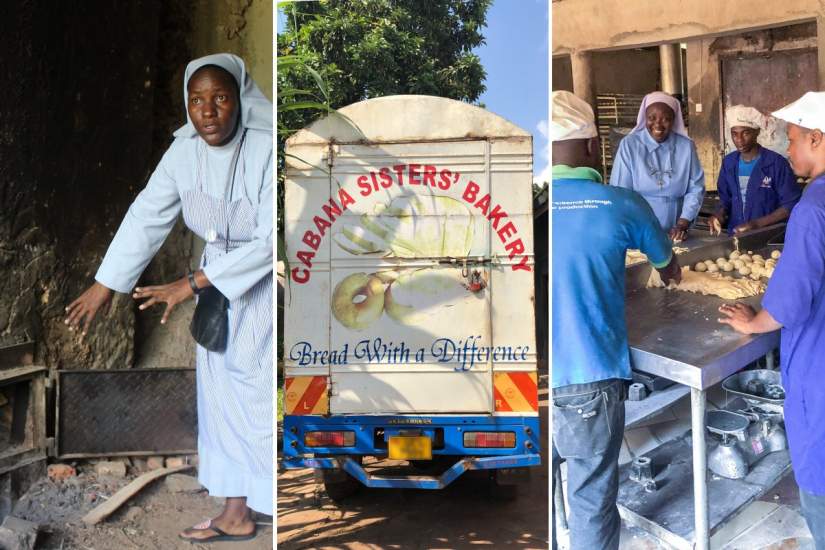 Sr. Teopista participated in two of ASEC's programs; the Sisters Leadership Development Initiative (SLDI) and the Higher Education for Sisters in Africa (HESA) program.
In SLDI, sisters attend technology, administration and finance workshops over a three year period. The HESA program offers sisters opportunities to study for their diploma, undergraduate and masters degrees in fields relevant to their ministries. HESA sisters attend one of ASEC's 22 partner institutions in Africa or online in the USA. Because the IHMR sisters are addressing many urgent issues, Sr. Teopista is using her SLDI & HESA education to make the bakery more independent and less reliant on congregational funds to operate.
Sr. Teopista attended Tangaza University through HESA to pursue a diploma in Leadership and Resource Management. In particular, she found the resource mobilization course to be invaluable in her ministry.
Although the ten-year old bakery is important, there are other more urgent issues that need her congregation's attention. Sr. Teopista said she could write a grant and submit it for review by the congregation. But, it would likely be overlooked because it is not the congregation's main priority.
So, she decided to implement a savings scheme, a concept she learned in her coursework. And, it worked! The bakery is able to run on its own and even produce a profit to help her congregation.
Savings and profits from the bakery have also enabled Sr. Teopista to purchase a bike and two vans to support the business. She also has savings put aside to pay some of the school tuition for her employees. This provides incentive for them to stay and work hard, rather than leaving to work for her competition.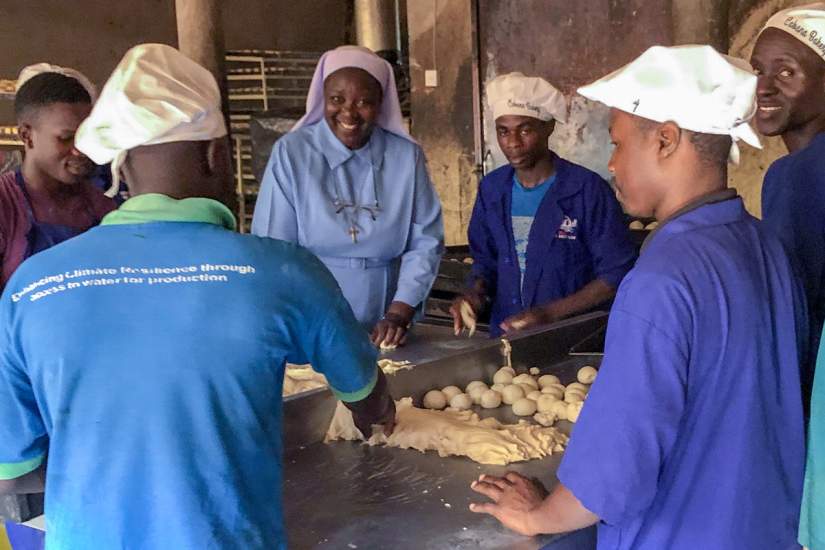 The education Sr. Teopista gained through both SLDI and HESA has allowed this bakery to thrive and provide both literal and economic nourishment to her Ugandan community.
The bakery serves as the local technical school 's training ground, where students can get practical experience. Sr. Teopista is very grateful to give opportunities to the youth who have dropped out of school to come to the bakery and learn skills to sustain themselves. Cabana Bakery's profits also help the congregation treasury to care for the sick and elderly and pay tuition for other sisters who need an education.