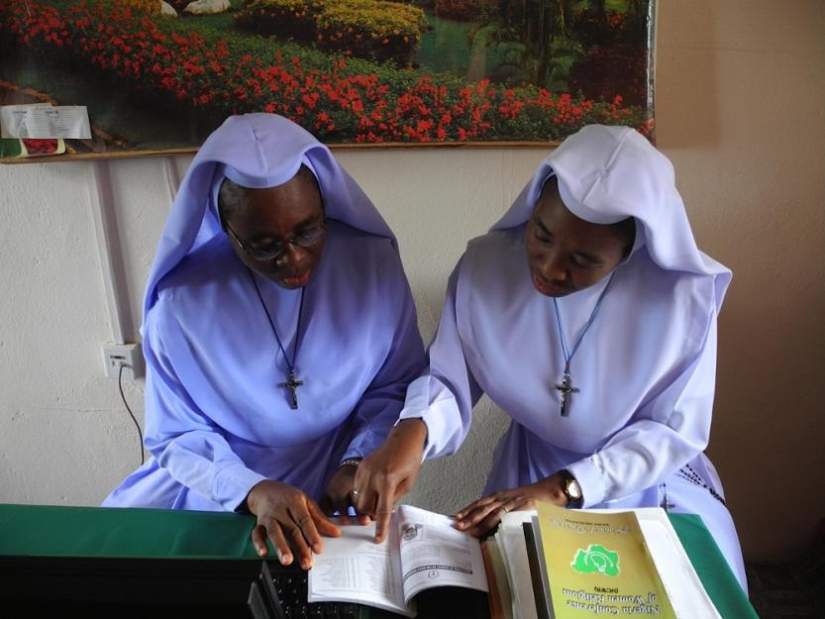 Follow ASEC on
Mon, Sep 21, 2015
About Sr. Jane Wakahiu's book, Voices of Courage: Historical, Sociocultural, and Educational Journeys of Women Religious in East and Central Africa. From Global Sisters Report
Be a Ray of Hope
Communities across Africa are counting on Catholic Sisters, but 80% lack the education needed to carry out their important mission work. You can be a Ray of Hope for a Sister who needs you by donating to her education today.
Make a donation today »
Sharing this story is one of the easiest ways you can support our mission:

Melanie Lidman
Author
Correspondent for Africa and the Middle East, Global Sisters Report
Keep Reading...
8 characteristics of servant leaders (with examples and quotes)
The 8 characteristics of servant leaders and quotes from true servant leaders that emphasize the impact of education on servant leadership.
4th Visiting Scholar arrives at CARA for research fellowship
Sr. Hellen Anthony Bandiho, STH of Tanzania is the fourth Sister scholar accepted for a six month research fellowship to learn applied research skills in the apostolate at the Center for Applied Research in the Apostolate (CARA), Georgetown University.
Dr. Tara Lopatofsky, Awarded Ph.D. for Research on Catholic Sisters in Kenya
ASEC HESA Evaluator Tara Lopatofsky, Ph.D., CCLS receives Doctorate in Administration and Leadership from Marywood University after successful defense of her research on the impact of post-secondary education on Catholic Sisters in Kenya.
Don't forget to follow ASEC on social media:
Back to news »