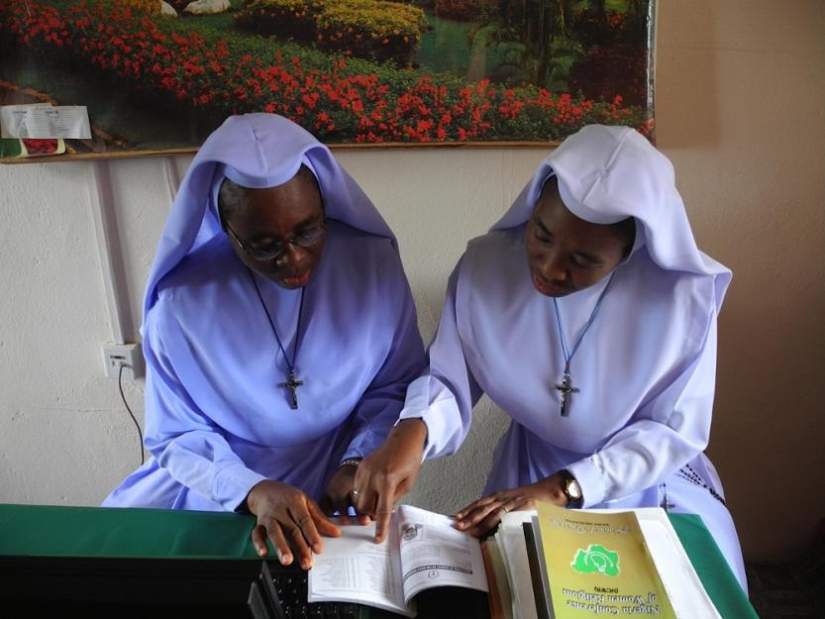 Posted on

Mon, Sep 21, 2015
About Sr. Jane Wakahiu's book, Voices of Courage: Historical, Sociocultural, and Educational Journeys of Women Religious in East and Central Africa. From Global Sisters Report
Article Submitted by:

Melanie Lidman
Correspondent for Africa and the Middle East, Global Sisters Report
Keep Reading...
African Visiting Scholar participates in research fellowship at CARA
A fellowship at Georgetown University's Center for Applied Research in the Apostolate (CARA) is teaching Sr. Florence how to apply research techniques to increase knowledge of the Catholic faith and ministries in Africa.
2nd Visiting Scholar Arrives at CARA for Research Fellowship
Sr. Florence Emurayeveya, EHJ arrived at Georgetown University this month for her six month research fellowship with The Center for Applied Research in the Apostolate (CARA). She plans to visit ASEC Headquarters in December.
ASEC Welcomes Visiting Scholar from CARA, Georgetown University
Visiting Scholar Sr. Bibiana, LSOSF, Ph.D., visited ASEC's Scranton Office from March 6-10, 2017. The week offered a space for collaborative exchange on emergent opportunities for research and program development.
Back to news »
"Very quietly you're impacting so many lives through this program."
"...and you're giving these wonderful, faithful women a chance to succeed, and in their own little corner of the world... feel empowered."

-Lisa Mazzarella, HESA Instructor & ASEC Donor
the gift of a good education »