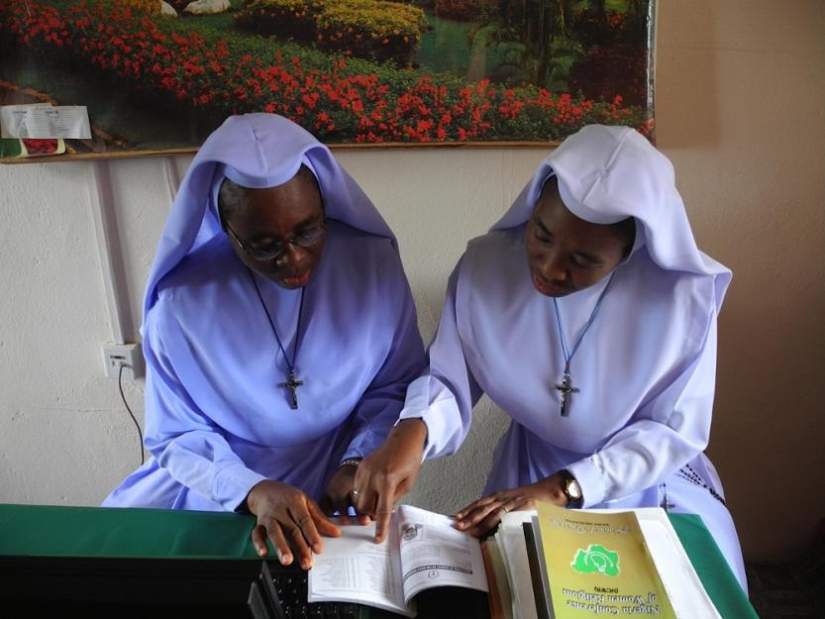 Follow ASEC on
Mon, Sep 21, 2015
About Sr. Jane Wakahiu's book, Voices of Courage: Historical, Sociocultural, and Educational Journeys of Women Religious in East and Central Africa. From Global Sisters Report
Be a Ray of Hope
Communities across Africa are counting on Catholic Sisters, but 80% lack the education needed to carry out their important mission work. You can be a Ray of Hope for a Sister who needs you by donating to her education today.
Make a donation today »
Sharing this story is one of the easiest ways you can support our mission:

Melanie Lidman
Author
Correspondent for Africa and the Middle East, Global Sisters Report
Keep Reading...
ASEC's newest book, Transformative Partnerships, launches Feb 2, 2019
Transformative Partnerships invites us into an emerging field of research on women religious in the Global South.
3rd Visiting Scholar arrives at CARA for research fellowship
Sr. Joan Chisala, CSJB of Zambia is the third sister scholar accepted for a six month research fellowship to learn applied research skills in the apostolate at the Center for Applied Research in the Apostolate (CARA), Georgetown University.
African Visiting Scholar participates in research fellowship at CARA
A fellowship at Georgetown University's Center for Applied Research in the Apostolate (CARA) is teaching Sr. Florence how to apply research techniques to increase knowledge of the Catholic faith and ministries in Africa.
Don't forget to follow ASEC on social media:
Back to news »