At the annual SLDI and HESA alumnae workshop the sisters learned how to raise money to support their communities by making liquid soap and exercise books. 59 sisters from various congregations attended the workshop at St Mary's National Major Seminary from January 19th to the 22nd. The theme of the workshop was As Stewards: "We are God's co-workers; you are God's field, God's building" (I Corinthians 3:9).
The Uganda ASEC Country Director, Sr. Mary Germina Keneema, and ASEC Country Coordinator, Sr. Irene Lucy Onyai, planned this year's workshop with Ms. Caroline Bonareri Tirisa, a lecturer at Makerere University Business School (MUBS) in Uganda. Ms. Caroline facilitated the event, which was designed to engage the sisters so that the skills they learned could easily be put to use in the future.
Ms. Caroline told the sisters that making soap and exercise books are simple ways to raise money and sustain their communities. She explained that these products provide a service to the community because soap is needed in everyday life and books are tools for education.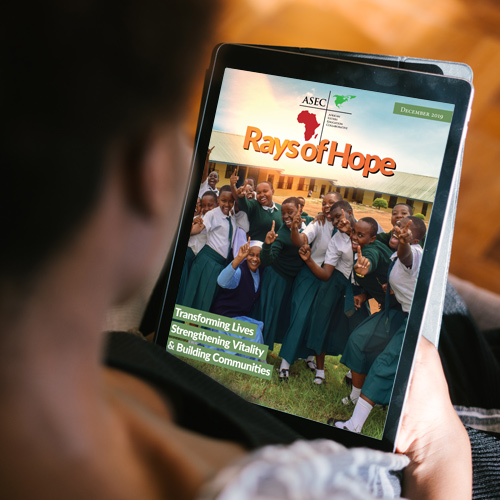 Read Rays of Hope
Learn more about Catholic Sisters transforming poor, rural communities across Africa in our FREE Rays of Hope ebook.
Read It Now »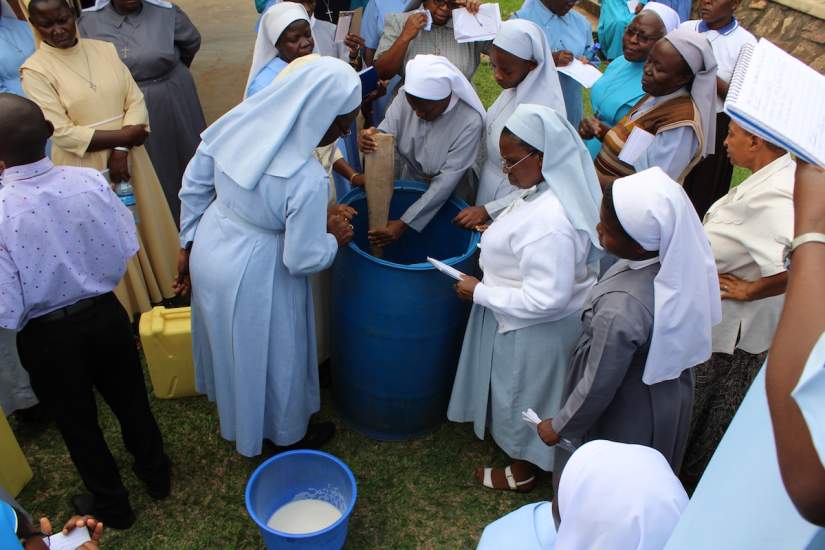 Sr. Okecha Ester Pia of the Sisters of the Sacred Heart of Jesus speaks highly of the workshop and its ability to successfully teach the sisters new skills.
"This has been a wonderful workshop, very practical and involving, with a lot of hands on activities and ways of raising resources, it should be continued so that we can be empowered with skills to sustain our ministries and communities."
Additionally, Ms. Caroline discussed the topics of resource mobilization and management and effective report writing as alternative ways to raise funds. Sr. Theresa Sagal of the Missionary Congregation of Evangelizing Sisters of Mary is excited to start using the new skills she learned in this workshop.
"I have learned to mobilize resources in many ways without focusing only on project proposal writing. I can now raise funds locally. I have bought materials for liquid soap making. I am going to start immediately."
Sr. Annet Mary Nabisere of the Daughters of Mary Bwanda is grateful that ASEC has opportunities like this workshop.
"I have learned how to mobilize funds in various ways to uplift my community and those I serve. Thank you [ASEC] for empowering me."