In Lesotho, among many other graces, we are grateful for the gift of computers and three types of workshops to train Catholic Sisters from 9 different religious congregations: Basic Technology (24 sisters, 2016), Administration (12 sisters, March 2017) and Finance (12 sisters, September 2017). We also had a group of 4 sisters who started their higher education under the HESA Program at the National University of Lesotho (NUL) in August 2017.
Participants of the SLDI programs this year were marveled at the effective transmission of knowledge and skills experienced during the workshops. They were left with awe and amazement at the binding effects of the workshops for the Sisterhood. They said:
"We have done many things together, and each time frustration and fatigue tended to tear us apart. But in the ASEC workshops it has been good to be together from the beginning to the end, even beyond..."
For a long time, the Conference of Major Superiors of Lesotho have been searching for ways of providing relevant formation and training to prepare our sisters for serious engagement in their religious life and in their different ministries. For the whole Sisterhood of Lesotho, ASEC programs came at the right moment; at the ripening of their desire.
This desire was manifested five years ago when the Beekeeping Association Catholic Sisters of Lesotho was initiated by our sisters. This association is meant for all activities and projects for self-reliance such as projects that benefit the common welfare of their communities and ministries. The Association is a very positive step in the right direction but the struggle for survival was difficult. ASEC has come at the very right providential moment when our sisters needed knowledge, skills and courage to move forward and renew their efforts.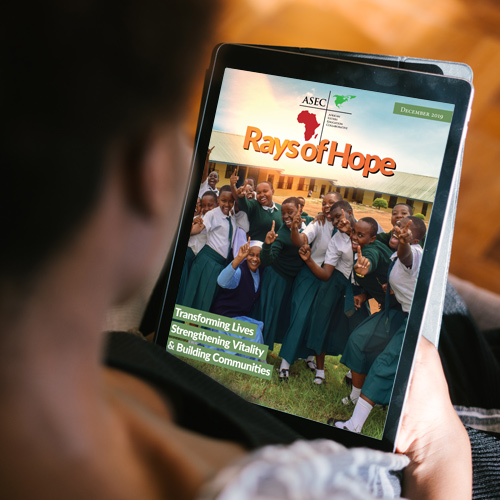 Read Rays of Hope
Learn more about Catholic Sisters transforming poor, rural communities across Africa in our FREE Rays of Hope ebook.
Read It Now »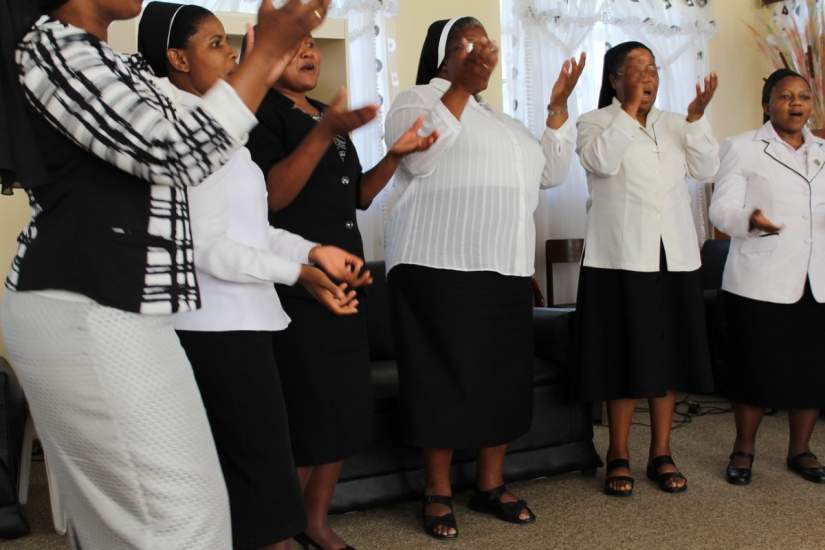 We are, indeed, grateful for the gift of ASEC to Lesotho at this moment of grace. The participants are eager to show this gratitude through their commitment to mentoring others and improving their services.
For me personally, I feel grateful to be alive to witness the goodness of the Lord in giving the opportunity for our sisters to be empowered through these programs. It is deeply gratifying for me to be part of the work done by ASEC's SLDI and HESA programs. It is empowering for us as leaders of our congregations to get such well thought out and planned programs at our disposal coming at the right time. We see ASEC as the work of divine providence, inviting us to collaborate. It really seems like a dream to us! Now the flames of hope have been rekindled into our hearts and we feel energized again in our consecrated life of service.