"The school environment is conducive for learning and national integration, in the sense that students come from all part of Nigeria so I have the opportunity to mix with other tribes, ethnic groups and learn about their customs or traditions in interaction with them." -Sr. Elizabeth
At Veritas University in Nigeria, we attended lectures after the completion of registration formalities. The first thing I missed dearly was the Skype/cast-o-matic screen greetings from our online professors. I remember that we were always welcomed, and we got an introduction to what the semester would look like. It was most helpful to get a bit of what to expect from the new course we were about to embark on. Well gradually, without the planned introduction, I began to adjust and to settle down./p>
Being there is life-giving
Meeting my colleagues on the discussion board every week has taught me a way of BEING, that is, being present and taking part in other people's lives. Now I am sitting next to my classmates, sharing more physical contact, listening attentively to the lecturers and taking notes for future references. The experience is never the same, for now I have to combine being with doing. I have to be present to my classmates in a different way, I have to do things differently. Thank God for the orientation and training that I have received from HESA program.
My educational experience has taught me many things:
what it means to follow instructions
to understand an assignment first before working on it
to give credibility to my work
to speak clearly so that my readers can understand my work (Thanks to Prof. Deborah)
to understand the importance of referencing citations and quotes.
to mention the names of authors, dates of publication, and the article or journal to avoid plagiarism (thanks to Prof. Obioma and Sister Pat).
to use APA style in writing my articles and journals.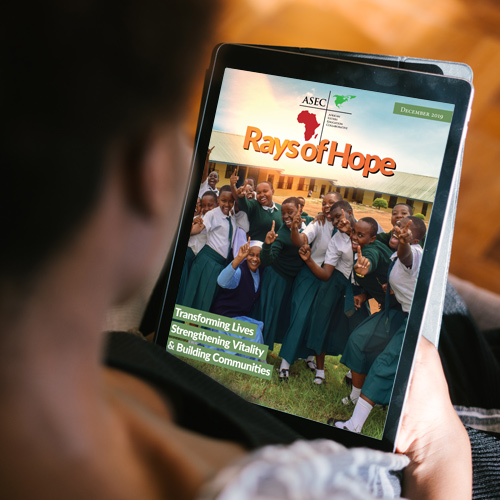 Read Rays of Hope
Learn more about Catholic Sisters transforming poor, rural communities across Africa in our FREE Rays of Hope ebook.
Read It Now »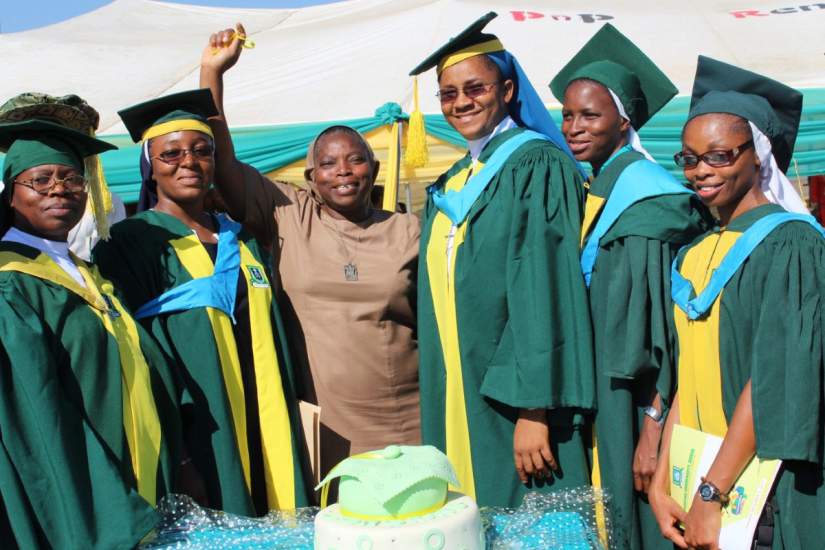 Doing right is life-building
I am lucky I have had a solid foundation as well past participation in the seminars/workshops organized by Sister Clementina Obembe and Sister Clare Adelakun. These helped me understand what it means to be a HESA student: to be an ambassador of honesty, punctuality, good behavior, truthfulness and accountability. All these virtues I have to inculcate into my "DOING":
to stand out as a good example for all other students to emulate.

to be example of good time management by being at the lecture hall on time and submitting assignments on time.

to dress appropriately, following the dress code of the university

to be concerned about people around me, both staff and students.
Now that I have just finished my first semester exams, I understand more about the thin line between "Being and Doing", between active participation and passive participation. I have come to realize that BEING is "life- giving". You get to observe others and yourself. It helps you to improve, while DOING is "life- building ". It is enriching, captivating, interactive and rewarding.
I always asks the Lord that in my Being and Doing, that I always respect humanity, that I always tread gently in approaching other people's" Holy Ground" and accord them due understanding, listening, affirmation and support.
I appreciate the HESA program that gave me the opportunity of being and doing among youth (whom I love so much to work with), to bring back some of our lost values and ethics, to help re-orient all I will meet to their duties to mother earth, to one another, to self and to God In summary I offer this helpful mnemonic device:
B - Begin
E - Every
I - Interaction with
N - New
G - Gentleness

D - Do
O - Offer
I - Individuals
N - New opportunities and kind
G - Gestures