Sr. Margaret called herself a "rabble-rouser" – quite a nickname for a sister, but she knew herself well. Sr. Margaret has advocated for social justice issues throughout her life and career, stopping short of nothing when it came to fighting for a cause. When starting at ASEC almost all will hear about the sit-ins she would organize to fight for just causes on campus and how big of a heart she had.
ASEC was an important cause to Sr. Margaret. She participated in the organization's first service trip to Tanzania, where she empowered women religious and students alike about the importance of service and has stayed very involved ever since. Even this year, having health struggles, Sr. Margaret still made it a priority to attend ASEC meetings and give valuable input about the direction of the organization.
Sr. Margaret was born June 2, 1937, in Brooklyn, N.Y., and she took her final vows on August 15, 1963. She obtained a Bachelor of Arts degree in history and English from Marywood University, and a Doctor of Philosophy degree in history, both from St. John's University. She taught at three different careers and settled into life as a faculty member in the Department of Social Sciences at Marywood University for 47 years, before retiring in 2014.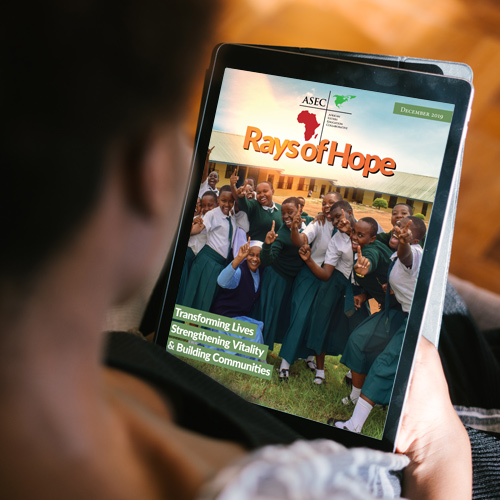 Read Rays of Hope
Learn more about Catholic Sisters transforming poor, rural communities across Africa in our FREE Rays of Hope ebook.
Read It Now »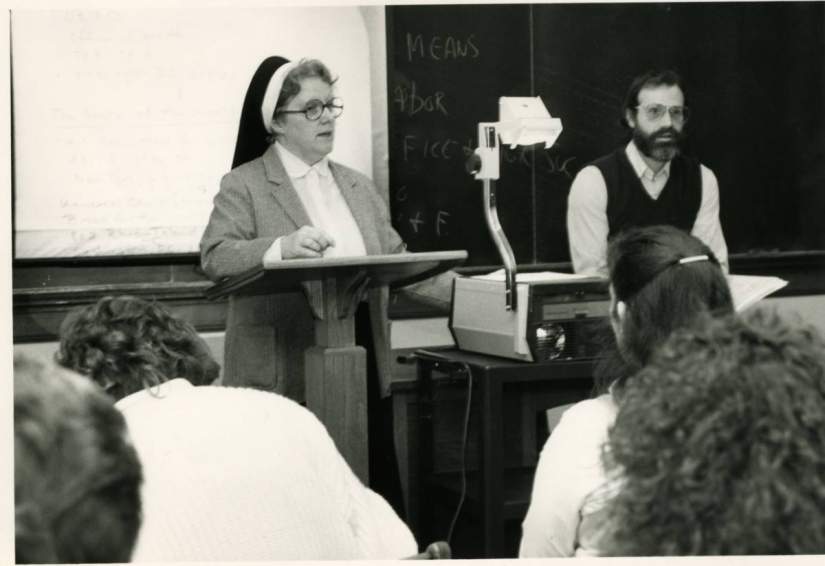 Her obituary, found in the Times-Tribune describes the remarkable impact she has had in the decades of her career. The article reads,
Since 1967, Sister Margaret has educated countless students, empowered women religious in Africa, promoted cultural diversity, global justice and world peace, and actively advocated for solutions to world hunger and the prevention of human trafficking … She was a champion of the poor, the marginalized and the forgotten."
Sr. Margaret never took for granted the high value of education in a successful society. Noted in her obituary, she felt the "key to a thriving society is educating as many students as possible, stressing the importance of values-based liberal arts education grounded in responsible social action and service."
In a 2020 article from the Wood Word, Marywood's online news source, Sr. Margaret spoke of her faith in God's path. She said,
"God knows where God wants you to be and so he'll put you there."
We believe the same and we are grateful for the time Sr. Margaret spent with ASEC. She will live in our hearts and memories forever as a strong pillar in our organization.
According to IHM, there will be a prayer in remembrance of Sr. Margaret Gannon on Wednesday, Oct. 19, and 1:00 p.m. with a memorial mass following at 2:00 p.m. at the IHM Center, 1512 University Avenue, Dunmore, PA 18509. The prayer and mass can be viewed online as well at: https://video.ibm.com/channel/ihm-tv