Scranton, PA: African Sisters Education Collaborative (ASEC) has been selected to receive a grant from the National Catholic Community Foundation (NCCF). This grant is made possible by NCCF's Tomorrow's Leaders: Educating Children in Healthier Families Fund.
NCCF offers services to help individuals become more effectively engaged in philanthropy. The Foundation provides donors with a philanthropic vehicle which honors the human dignity proclaimed in the Gospel and affirmed by the Roman Catholic Church. NCCF and its donors shares the values of ASEC in supporting the educational, spiritual and social needs of our community. We are grateful for NCCF's generous support of our Scholarship program.
This grant will be used for education scholarships for Catholic Sisters in Africa; especially those working towards certificate or diploma programs in fields related to healthcare and/or teacher training.
ASEC Executive Director Sr. Draru Mary Cecilia, LSMIG, Ph.D., shares her gratitude of NCCF's support of ASEC's Scholarship Program,
"Your donation will enable ASEC to continue enhancing the capacities of women religious in Africa by providing them with opportunities to obtain skills and credentials that they need to continue providing healthcare and educational services in their societies. Sisters in Africa initiate programs that provide services in rural villages and often in hard to reach areas where there are no social services offered."
Sr. Draru adds,
"Education is a key investment in helping the Sisters in Africa gain the tools necessary to enhance not only their own lives, but also the lives of the people they serve. The daily challenges faced by the Sisters is real and the results of your investment are signficant."
On behalf of ASEC, Sr. Draru would like to thank NCCF for supporting ASEC in carrying out our mission to empower Catholic Sisters in Africa. We look forward to continued partnership and collaboration with this wonderful organization.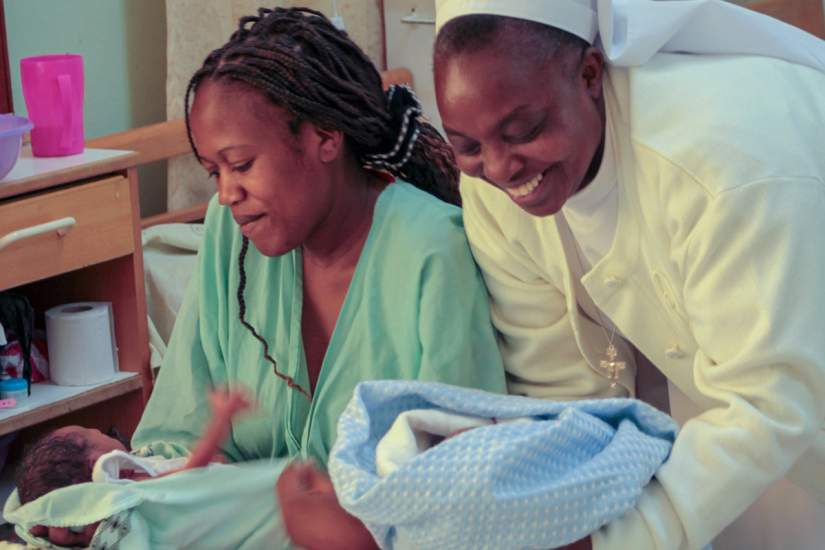 African Sisters Education Collaborative (ASEC) is a non-profit organization facilitating access to education for women religious in sub-Saharan Africa. Graduates of ASEC's programs demonstrate that educating a Sister can result in rippling, far-reaching impacts that significantly contribute to sustainable development in Africa. Learn more at http://asec-sldi.org/.
If you would like more information about this topic, please contact Sr. Draru Mary Cecilia, ASEC Executive Director, at 570-961-4700 or executivedirector@asec-sldi.org.