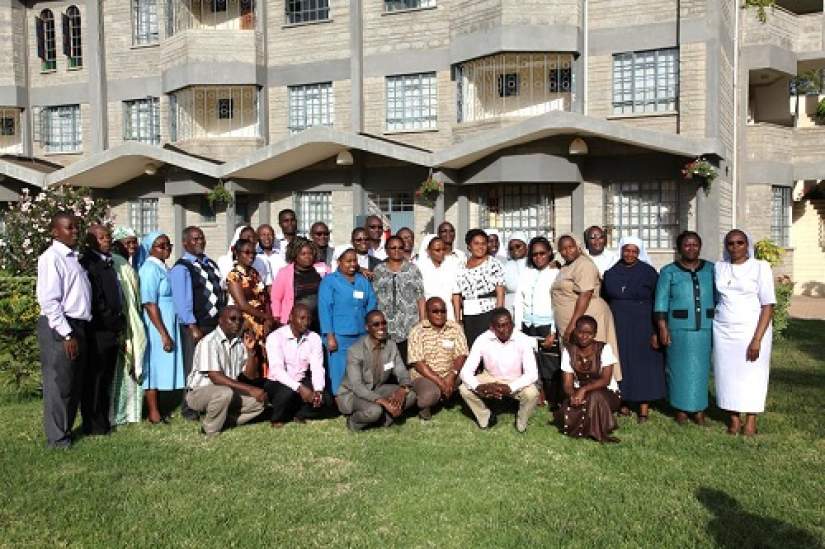 Posted on

Mon, Nov 2, 2015
In this video, Sister Caroline Kimani describes her ministry and how a leadership course from ASEC changed her perspective and helped her become a better leader for this ministry. From the Center for Religion and Civic Culture
Keep Reading...
Wametutoa Mbali means: ASEC has brought us far
Sr. Adelaide explains how the SLDI Administration track course content was an incredible match to my professional needs as Congregational Secretary and her newly appointed position as Human Resource Manager.
HESA Program: transformed from a life of doubts to a life of possibilities
Sr. Jane, a HESA alumna who graduated from Marywood University in 2016, explains how the program has improved her professional life and enabled her to take on several leadership roles.
ASEC Service Learning Trip provides a glimpse of the real-world development work happening in Africa
What surprised me most about my learning during the service trip to Kenya was how unaware I had been about the obvious successes of Catholic sisters in helping the poor become educated, seize economic opportunities, and to lead healthier lives.
Back to news »
"Very quietly you're impacting so many lives through this program."
"...and you're giving these wonderful, faithful women a chance to succeed, and in their own little corner of the world... feel empowered."

-Lisa Mazzarella, HESA Instructor & ASEC Donor
the gift of a good education »