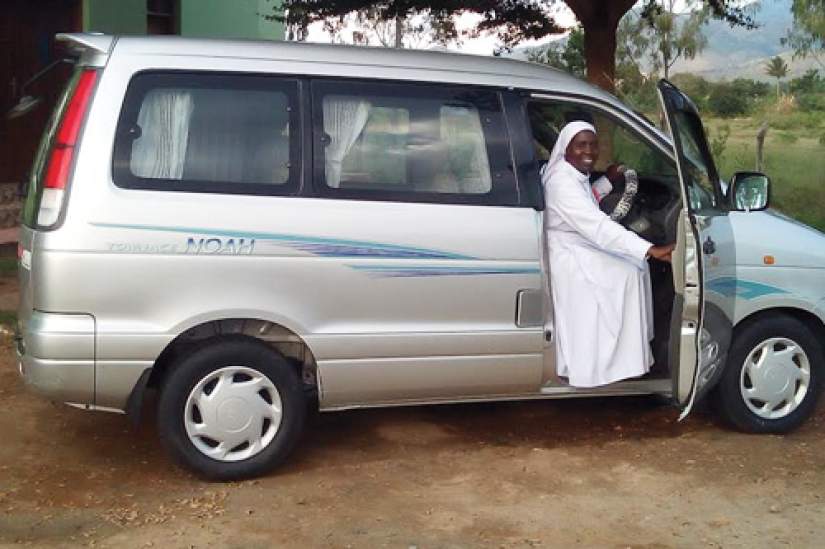 Follow ASEC on
Fri, Dec 9, 2016
Funding was provided to purchase cars for our country coordinators in Cameroon, Ghana, Malawi and Tanzania to help with travel to conduct ASEC business in an effort to further our mission.
Be a Ray of Hope
Communities across Africa are counting on Catholic Sisters, but 80% lack the education needed to carry out their important mission work. You can be a Ray of Hope for a Sister who needs you by donating to her education today.
Make a donation today »
Sharing this story is one of the easiest ways you can support our mission:
Keep Reading...
Representative Kyle J. Mullins visits ASEC, local Scranton nonprofit organization
Rep. Kyle J. Mullins meets with Executive Director of Scranton nonprofit, African Sisters Education Collaborative (ASEC).
2019 ASEC Annual Board Meetings take place at Marywood University
May 1-2, 2019: ASEC's annual Advisory Board and Board of Directors Meetings took place at ASEC USA headquarters located on Marywood University's campus in Scranton, Pennsylvania, USA.
Dr. Tara Lopatofsky, Awarded Ph.D. for Research on Catholic Sisters in Kenya
ASEC HESA Evaluator Tara Lopatofsky, Ph.D., CCLS receives Doctorate in Administration and Leadership from Marywood University after successful defense of her research on the impact of post-secondary education on Catholic Sisters in Kenya.
Don't forget to follow ASEC on social media:
Back to news »