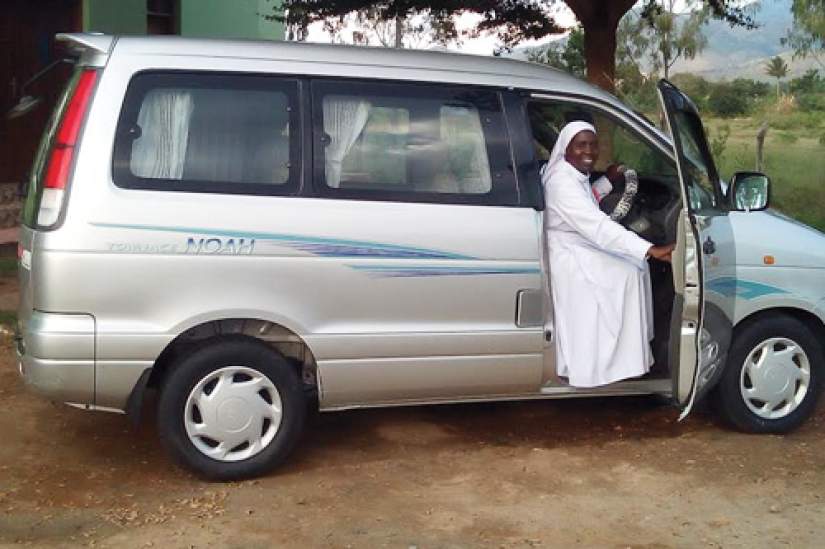 Follow ASEC on
Fri, Dec 9, 2016
Funding was provided to purchase cars for our country coordinators in Cameroon, Ghana, Malawi and Tanzania to help with travel to conduct ASEC business in an effort to further our mission.
Be a Ray of Hope
Communities across Africa are counting on Catholic Sisters, but 80% lack the education needed to carry out their important mission work. You can be a Ray of Hope for a Sister who needs you by donating to her education today.
Make a donation today »
Sharing this story is one of the easiest ways you can support our mission:
Keep Reading...
ASEC staff meet in Ghana for collaborative leadership activities
ASEC staff from USA and ten African countries gather together in Accra, Ghana for a week-long staff training focused on collaborative leadership.
ASEC Experience and Development: My Reflections
Research Assistant Sneh Akruvala reflects on the skills and experiences she's gained through her work at ASEC.
ASEC Service Learning Trip provides a glimpse of the real-world development work happening in Africa
What surprised me most about my learning during the service trip to Kenya was how unaware I had been about the obvious successes of Catholic sisters in helping the poor become educated, seize economic opportunities, and to lead healthier lives.
Don't forget to follow ASEC on social media:
Back to news »