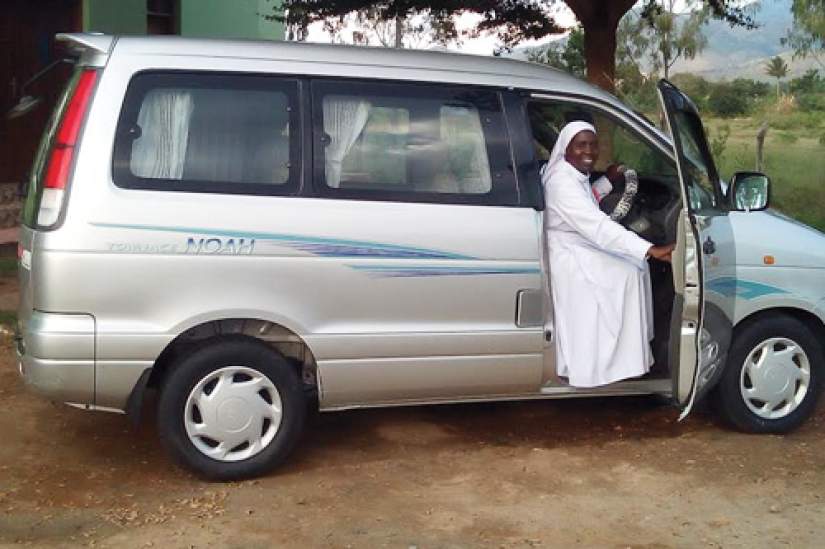 Follow ASEC on
Fri, Dec 9, 2016
Funding was provided to purchase cars for our country coordinators in Cameroon, Ghana, Malawi and Tanzania to help with travel to conduct ASEC business in an effort to further our mission.
Sharing this story is one of the easiest ways you can support our mission:
Keep Reading...
ASEC Experience and Development: My Reflections
Research Assistant Sneh Akruvala reflects on the skills and experiences she's gained through her work at ASEC.
Staff present at Women's and Gender Studies Conference in Wilkes-Barre, PA
ASEC staff gave two presentations at this year's conference, themed "Identity at a Crossroads: Third-Wave Feminism and Intersectionality."
Sr. Jane Wakahiu, Executive Director, bids farewell to ASEC
Please join us in wishing Sr. Jane success and happiness in her new position after six years as Executive Director of ASEC.
Don't forget to follow ASEC on social media:
Back to news »
"Very quietly you're impacting so many lives through this program."
"...and you're giving these wonderful, faithful women a chance to succeed, and in their own little corner of the world... feel empowered."

-Lisa Mazzarella, HESA Instructor & ASEC Donor
the gift of a good education »