It's easy to look at the pictures of ASEC Sisters – they are so happy in many of them! – and think that change must come easy. That is not true. For ASEC Sisters change is anything but easy, and in a lot of cases, it is downright brave!
Take for example ASEC Alum Sr. Virgilia Bih Zamah, who belongs to the congregation of the Tertiary Sisters of St. Francis and is helping Cameroonian refugees in Nigeria. Since 2017, the conflict between secessionist Non-State Armed Groups and the army has led to significant displacement of the Cameroonian population. Sr. Virgilia holds a leadership role in her parish and helps refugees to learn incoming-generating skills for the future.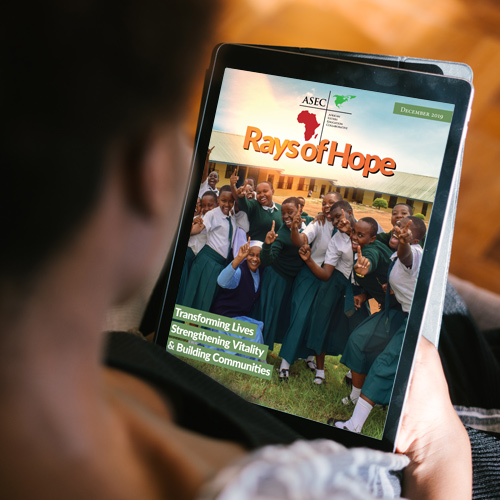 Read Rays of Hope
Learn more about Catholic Sisters transforming poor, rural communities across Africa in our FREE Rays of Hope ebook.
Read It Now »
In a recent interview, Sr. Virgilia explained that one of her most used skills in her congregation is listening. She said because there are so many that come in to seek advice on the trauma they've experienced due to the violence in their country, sometimes all she can do is listen. She explained that a lot of times she does not have any answers to what can be done but she understands that people just need someone to listen.
"I can't tell you how many times a week people come to share the experiences they are going through with the Separatists. You listen, and to be honest, you are asking yourself how to help someone … They want you to give them a solution. True, you don't have a solution to give, but oftentimes the solution is just listening. They just want to know that someone understands what they are going through."
In South Sudan, Sr. Mary Faida, SHS, grows food from broken buckets and sacks to feed those in need due to war-torn violence. A young county, one third of South Sudan's population are in need of assistance due to food insecurity, displacement, sexual violence and more. She not only works to care for the community by providing food, she also is uses spirituality to build hope among those in need. If you can imagine how difficult it is to build hope in your own circumstances, you'll see the bravery it takes to build hope in others during dire times.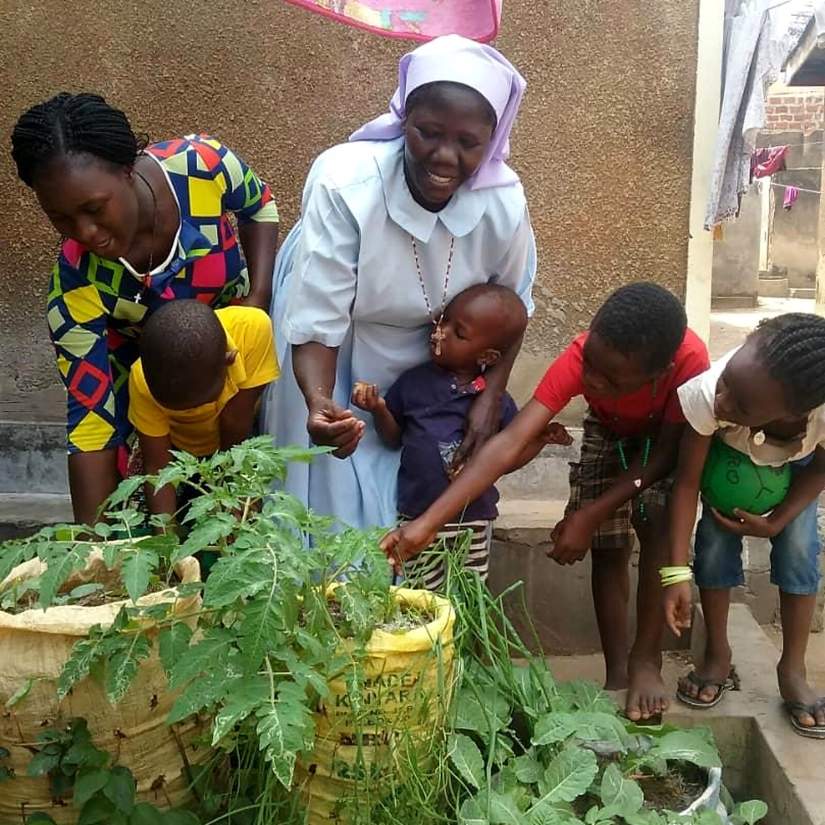 "During the lockdown I saw how hard things were, especially getting green vegetables and [having] no piece of land. We started planting greens in the sacks and broken buckets on our Verandah which attracted the interest of the neighbors. Our main purpose was to teach them to produce some vegetables for their families in spite of having no vegetable garden in the rented premises."
Because of her bravery, Sr. Faida's community was able to learn the skills of gardening to help feed their families.
Sr. Mercelyne Norah Nyausi, a Catholic nun with the Franciscan Missionaries of St. Joseph (FMSJ), from Kenya, is working tirelessly to end the stigma and prevent the spread of HIV/AIDs in her country. Many HIV/AIDs patients in this country will stop seeking out treatment due to the stigma of the syndrome.
"Although awareness of HIV and AIDS is comparatively high in Kenya, and there have been countrywide anti-stigma campaigns, many people living with HIV continue to face high levels of stigma and discrimination. This deters many people living with HIV - particularly vulnerable groups - from seeking vital HIV services."
Using her skills for grant writing, Sr. Norah has been able to secure a grant to build a maternity wing dedicated to reducing and preventing mother to child transmission (PMTCT) of HIV/AIDs. It is important to note that the rate of HIV/AIDs in Kenya is now one-third of what it once was, which is credited to preventative efforts.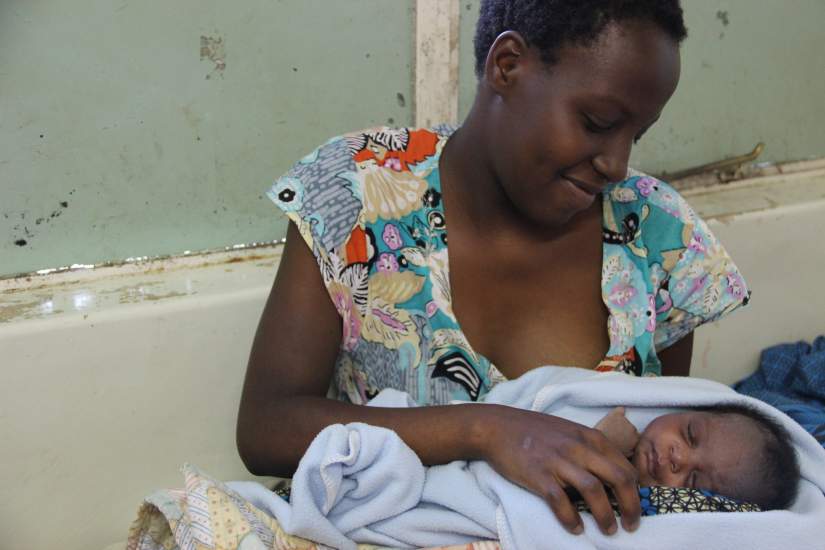 In Zambia, ASEC Sisters are providing healthcare in places medical providers shun to go. Sr. Anastasia M. Kalingeme, Sisters of Mercy (SOM), provides obstetric, gynecological and surgical treatment to patients who otherwise would have no access to medical care. This is due to a medical labor shortage in Zambia, especially in rural areas. However, shortage or not, Sr. Anastasia understands that people need medical care no matter where they live.
It's not easy to fight stigmas, support victims of political violence, instill hope where there is fear, or to provide medical care in places others shun to go. The work can be difficult, time-consuming and lacking in support of funds or help from others. Still, it is fulfilling and important work, leading to prevention of HIV/AIDs, solutions to food scarcity and helping others feel like they are less alone in the world.
This month ASEC will continue to highlight the ways in which women religious are brave in the changes and transformations they are making in their communities.